Sensory Sunday
Sunday 6th November
Watch beautiful swirls of colour glitter and fade, be part of a dancing fruit salad, or sit back and relax at the beach – all from the comfort of a beanbag.
Perfect for families, and for individuals with diverse needs, Sensory Sunday is a showcase of brand-new content – premiering this weekend.
In the morning, Joshua Sam Miller will be performing his internationally-renowned 'Sounds of the Ocean' – a meditative journey through live instruments and calming visuals.
In the afternoon, we are delighted to premiere 4 new sensory experiences at Market Hall, co-produced by Real Ideas, Cann Bridge School, Woodlands School and artists: Thomas Buckley, Simon Le Boggit, Immersive-Me and Soundview Media. Followed by the Northern Lights Experience at 4pm.
Sounds of the Ocean
Live performance by Joshua Sam Miller
We are welcoming internationally-renowned creator, Joshua Sam Miller, to the Market Hall dome to perform Sounds of the Ocean – live!
Combining incredible 360-degree visuals with live music featuring Tibetan sound bowls, clarinet, saxophone and more.
This new immersive 360-degree production combines the sounds of whales and dolphins, original music, immersive visual art and award-winning ocean imagery to guide you on a mindful underwater journey.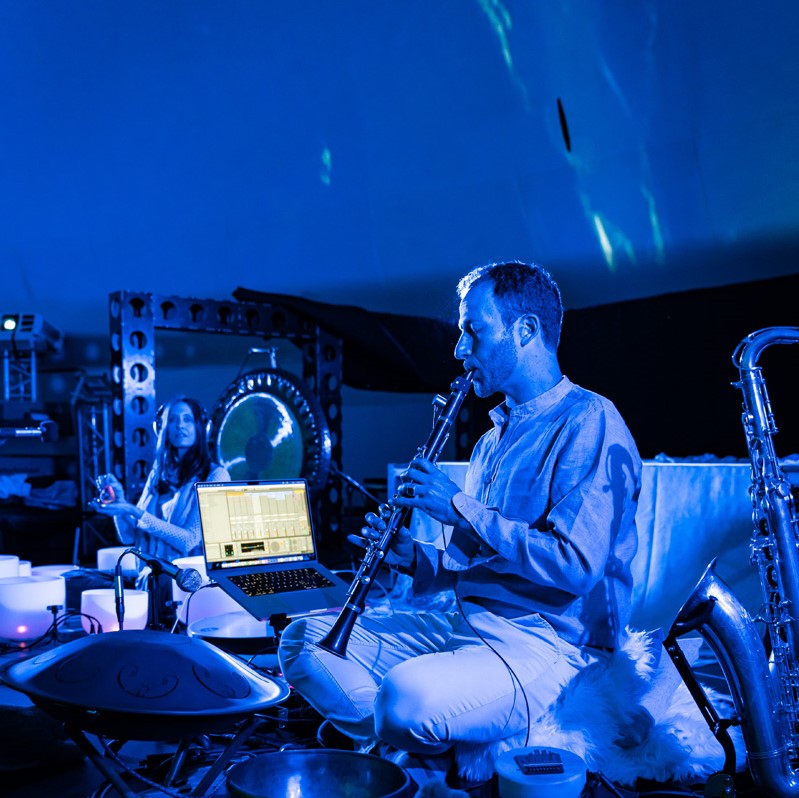 Rainbow Aurora
Created by Simon Le Boggit
Rainbow Aurora is a celebration of colour and sound. Feel yourself relax as you watch strips of light dancing around the dome, with sounds that follow their gentle movement. Take a break from the fast-paced nature of everyday life, and enjoy the simplicity and beauty of this audio-visual experience.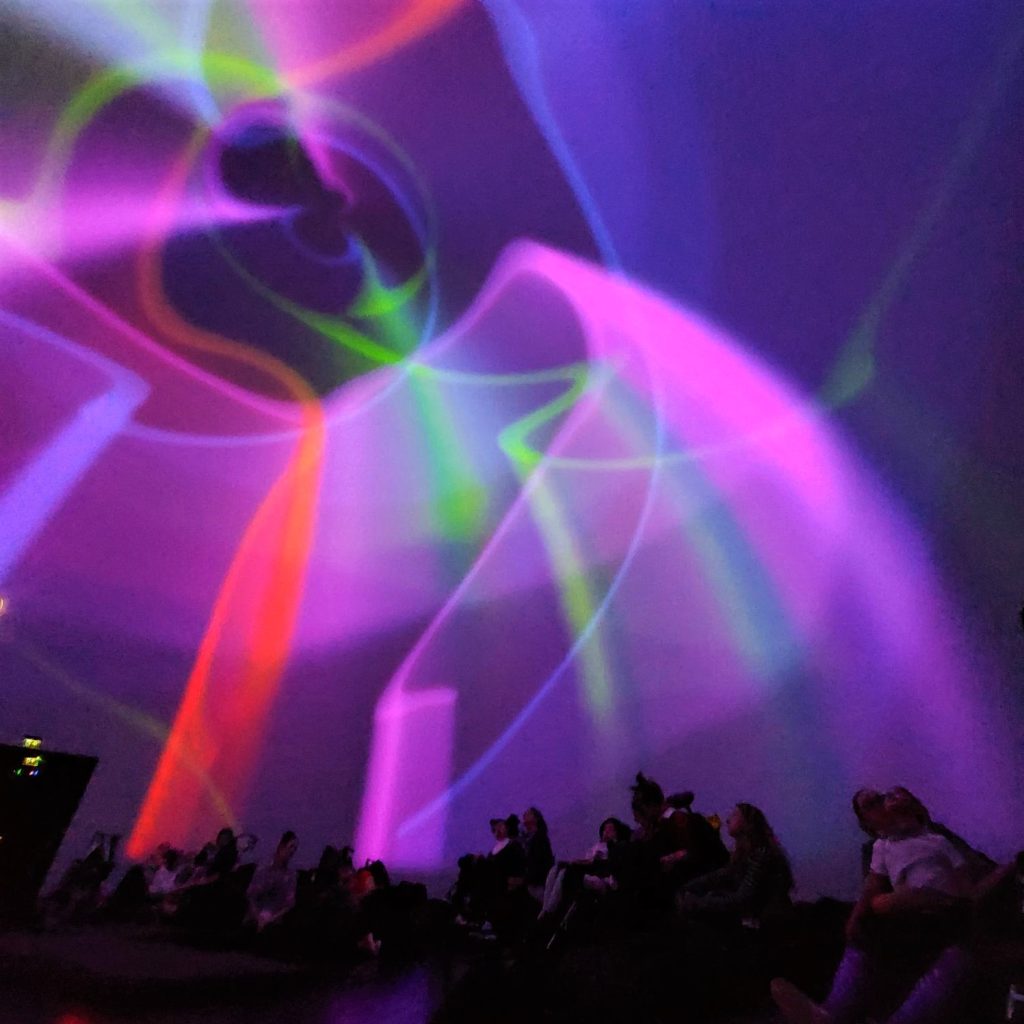 Colour Your Senses
Created by Tom Buckley
Colour Your Senses is a journey of swirling particles that collide, overlap and disperse, enveloping the dome in glittering lights.
Combined with custom-created spatial audio, the experience begins with colourful flecks of light that gently grow and evolve into a beautiful bioluminescent symphony which then calmly wind down to a tranquil ending.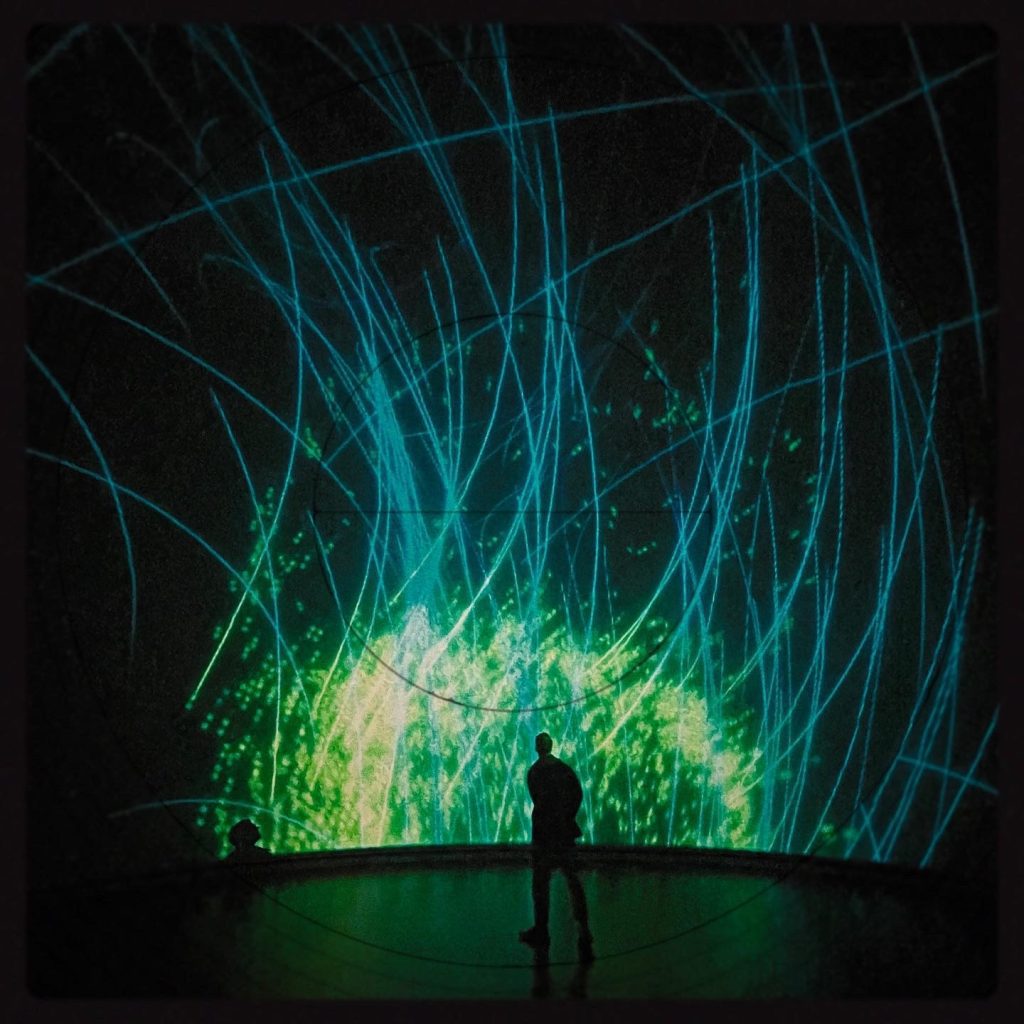 Into the Fruit Bowl
Created by Immersive-Me
Have you ever wondered what it would be like to be in the centre of a watermelon?
Into the Fruit Bowl is a fun, playful, explosion of fruit and colour, created by Immersive-Me. Watch as fruits fall, dance, and drop around you, before splatting onto the top of the dome, enveloping you inside the fruit!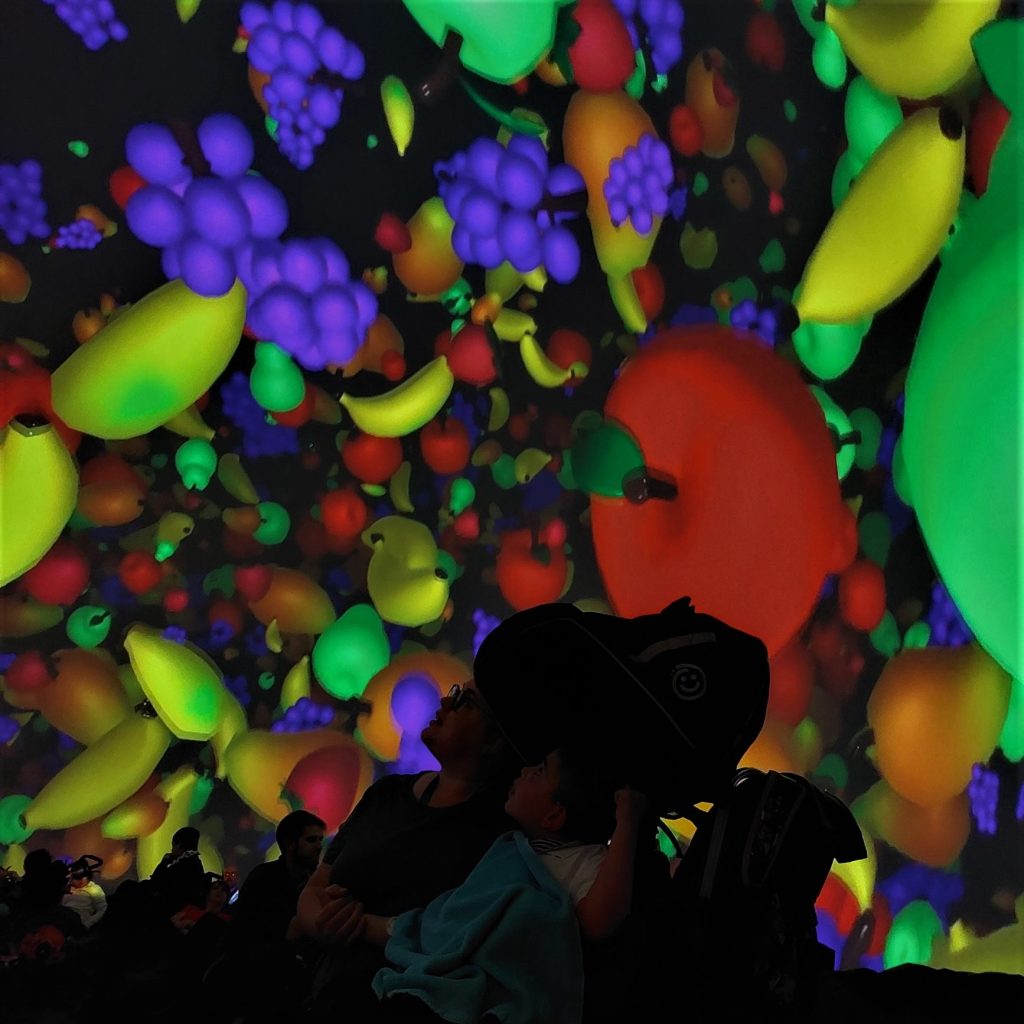 Follow the Water
Created by Sound View Media
Follow the Water is a 'real world' 360-degree video experience. It has been designed to make the very most of the dome, with no distinct 'front', so prepare to look around!
The experience is comprised of 5 chapters: Falling Water, Running Water, By the Water, On The Water and Wildlife and Water.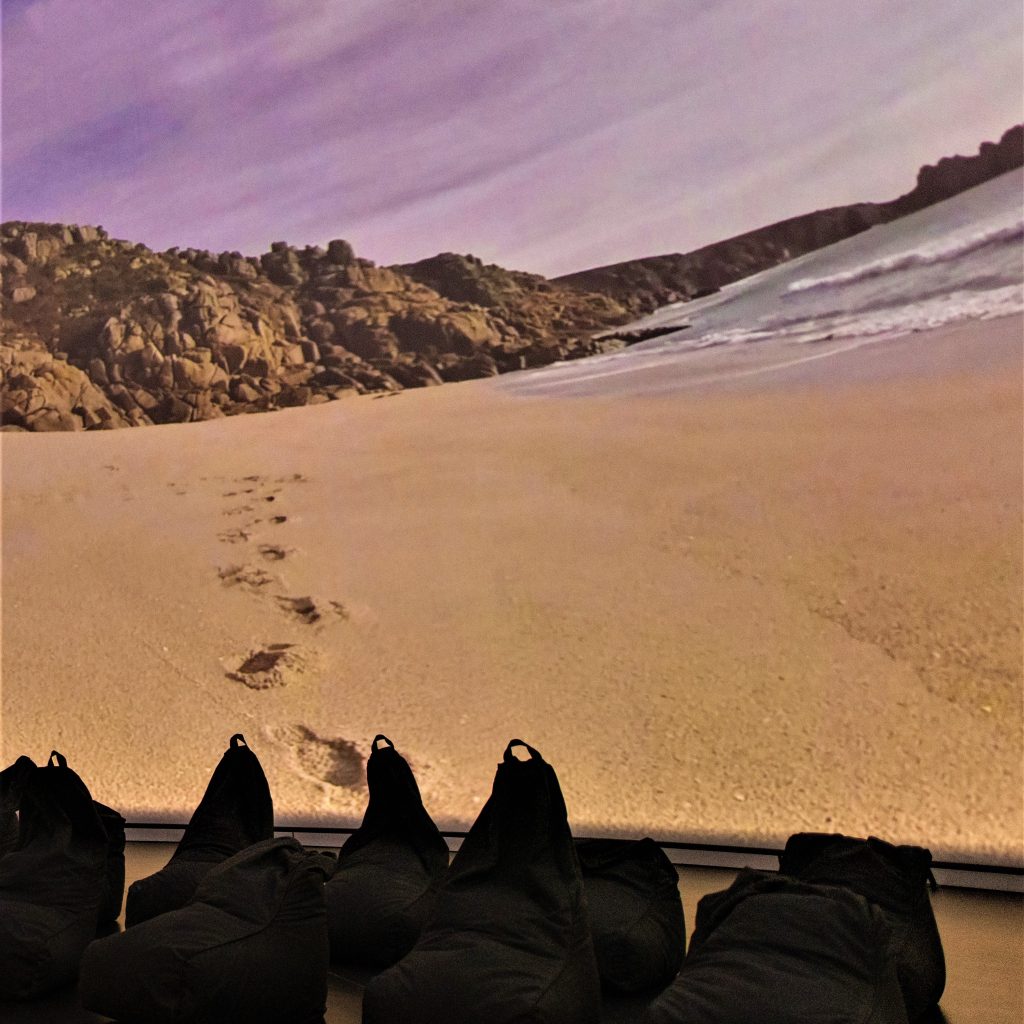 The Northern Lights Experience
Join us for a Northern Lights experience in the immersive dome, followed by a series of short films.
Résonances Boréales – Enjoy a breath-taking 360-degree view of the Northern Lights as you travel straight into the heart of the boreal forest.
Light of Home – Light is both the subject and the medium of this film which explores the emotional connections between light, place and memory.
Thin Air – Experience a compelling story of love and loss with beautiful movement and sound.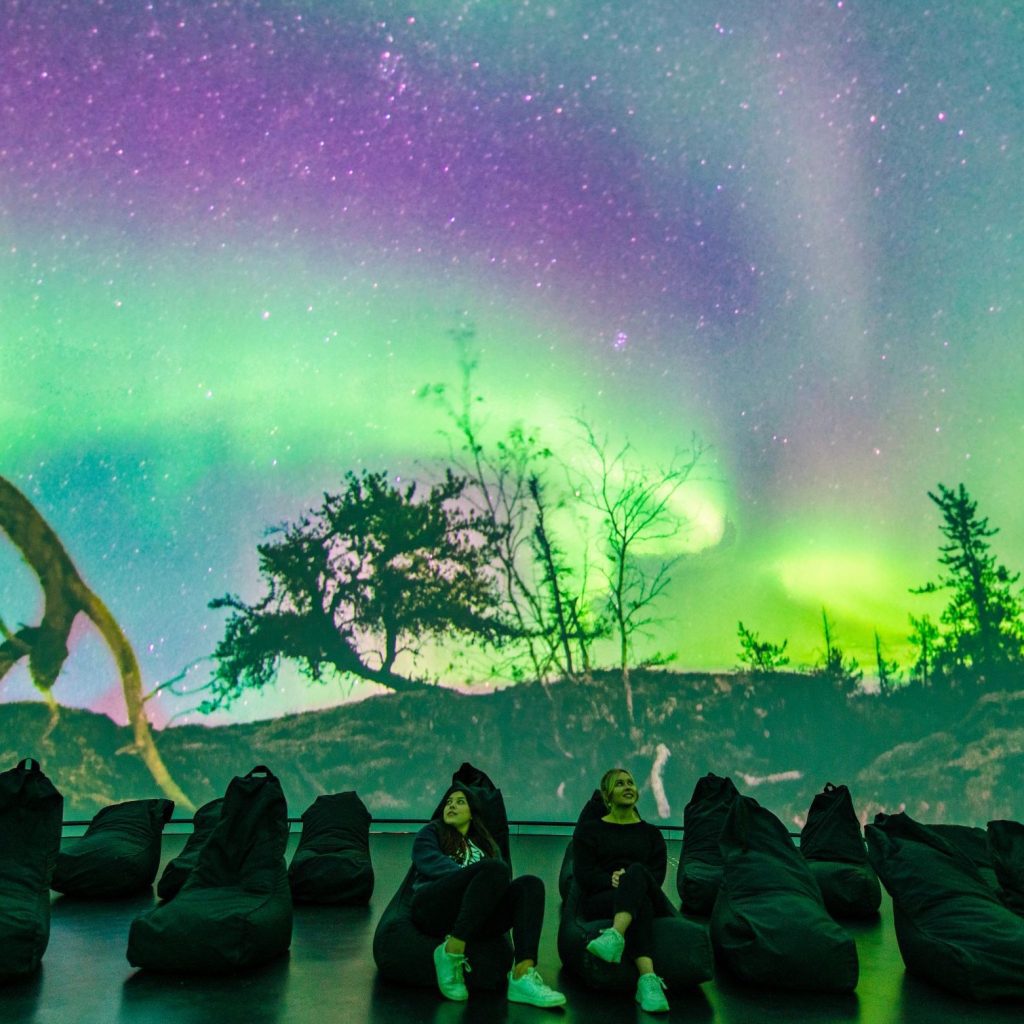 ---