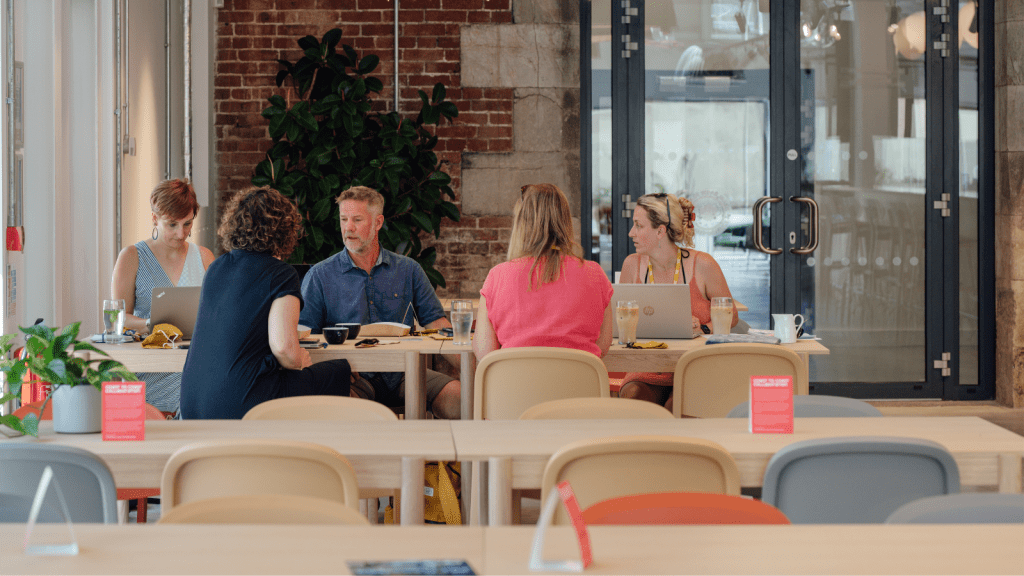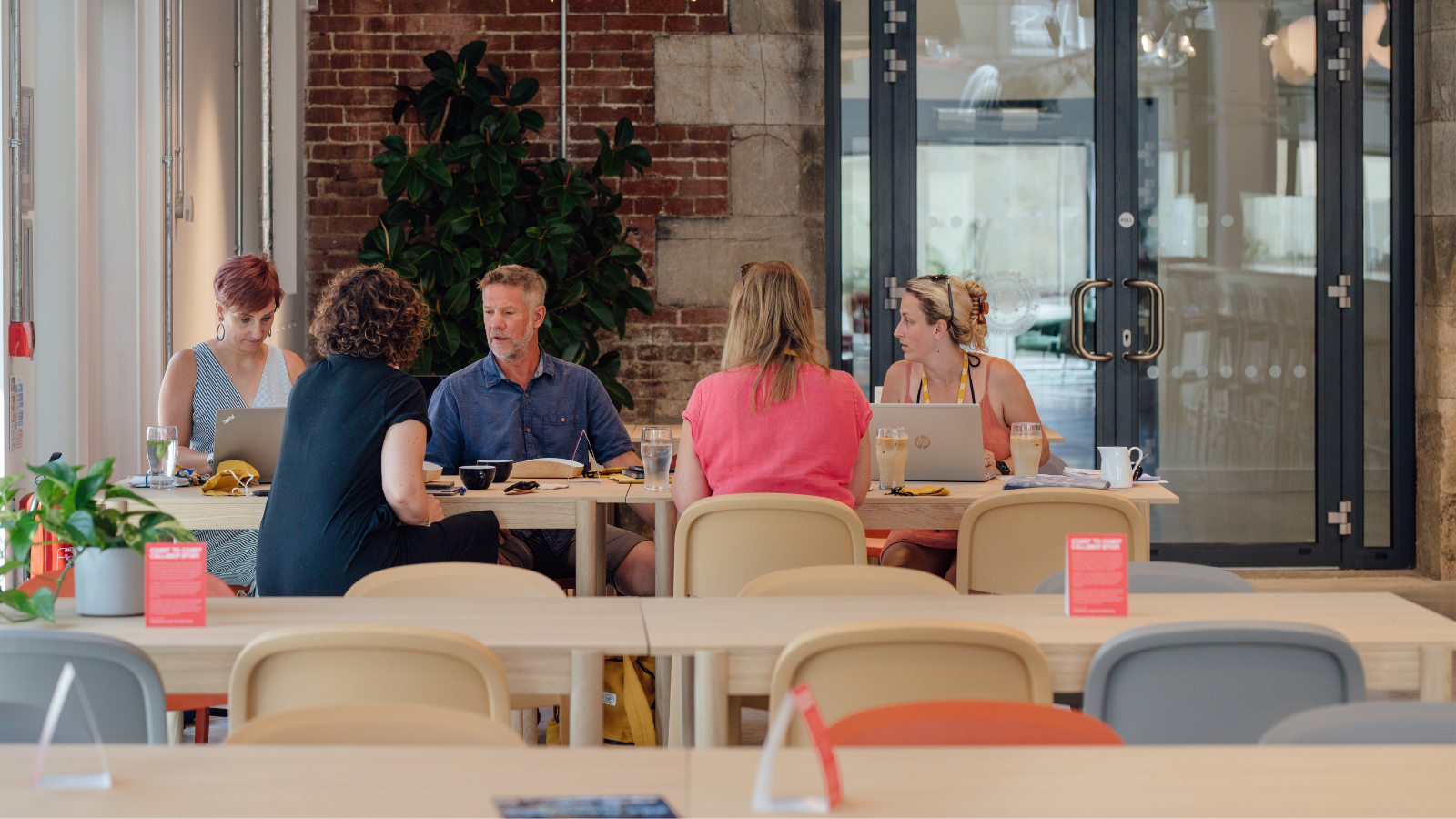 June saw another great meeting of the Progressing the People working lunch as part of the C-Care inclusive growth work in Plymouth. This month it was really great to have a collective of different minds, each with their own experiences, to talk and share ideas on the topic of Onboarding. The working lunch, hosted by Real Ideas in partnership with Plymouth City Council really was an interesting sharing covering many aspects of HR and business.
The conversation started off with a quick round of intros from HR directors and wellbeing coordinators from a range of local businesses. The conversation went straight into how businesses need to have an onboarding process that needs to account for different types of people. 'It isn't one size fits all.' This then sparked a point being made that. 'People are hired because of their difference, rather than in spite of it and have subsequently failed because of the onboarding process'. This led to a discussion about how adaptations come to be made and whether this is led by the individual or the business. In cases where the individual has to lead changes that will support their learning or working style, this is likely to be harder and less likely to be initiated by those who are less confident or able to have these negotiations.
On the flip side of these experiences it was suggested that a good onboarding process should have the invitation for these conversations built in. This is a positive direction for change. It is one that creates a welcoming environment and means that the business rather than the individual would usher in this change. A great example for employers to help them be more inclusive for those who have an autistic spectrum diagnosis was shared. This blog was co-produced by a young person's campaign group looking at promoting employment for those with a disability or long-term health condition, and really shows how a little help can go a long way for an individual. (Linked Here)
From this, the conversation moved onto the Probation period of a new hire, first focusing on the term 'probation'. Members around the table all agreed that the term "Probation" needs to be changed. Rather than 'Probation', why not 'Settling In'? A 'Settling in Process' sound far more like a two-way street than 'Probation' which sounds far more intimidating. Further to this, the point of having regular, scheduled feedback from the employee to employer is invaluable in the onboarding of a new member of staff. It was agreed by the whole group that feedback is vital in onboarding, and it was suggested by some those new employees should be able to do this anonymously.
Other suggestions about this were that the feedback period should not be contained within the 3 months or 6 months. Feedback should be a constant give and take with questions that can't be shut down with a yes or no, so there can be discourse and positive change.
This smoothly moved to looking at the perspective of a new employee in a bigger office, the conversation began with members saying that companies can't expect a new employee to work at 100% from the start of their employment. There will likely be a range of personal challenges in their lives resulting from their change in circumstances. They might have moved for the job and will need time to adjust to the new surroundings. 'Hitting the ground running is a good way to fall over'. This then developed into the culture of working with new employees and how current staff should interact with the new person with humility and kindness. Not unlike when you get new neighbours. It takes a while for them to get comfortable with the strangers around them, just like someone new to an office. It was mentioned businesses should foster welcoming cultures which means we can move away from having to sometimes ask 'Have you been told to be nice to the new member of staff?'.
There were also some recommendations of further reading shared as part of the discussion including:
Caregiving Fathers in the Workplace: Organisational Experiences and the Fatherhood Forfeit
By Jasmine Kelland
And
The Unspoken Rules: Secrets to Starting Your Career Off
By Gorick Ng
Hopefully, you have found this interesting. We are always keen to have fresh voices in the room, so if you feel like you have something to contribute to these working lunches please do come along! The next lunch is scheduled for the 13th July, please book via this link via on our what's on page.