Calling all bold, innovative Printmakers!
Starting out as a maker is tough, which is why we are committed to supporting emerging creatives in our spaces with our new campaign, Print in Action.
Real Ideas are here to help with your next steps in your print making journey. This summer, we are looking to support six print focused short-term residencies for graduates, students and emerging artists/makers in Ocean Studios.
Apply now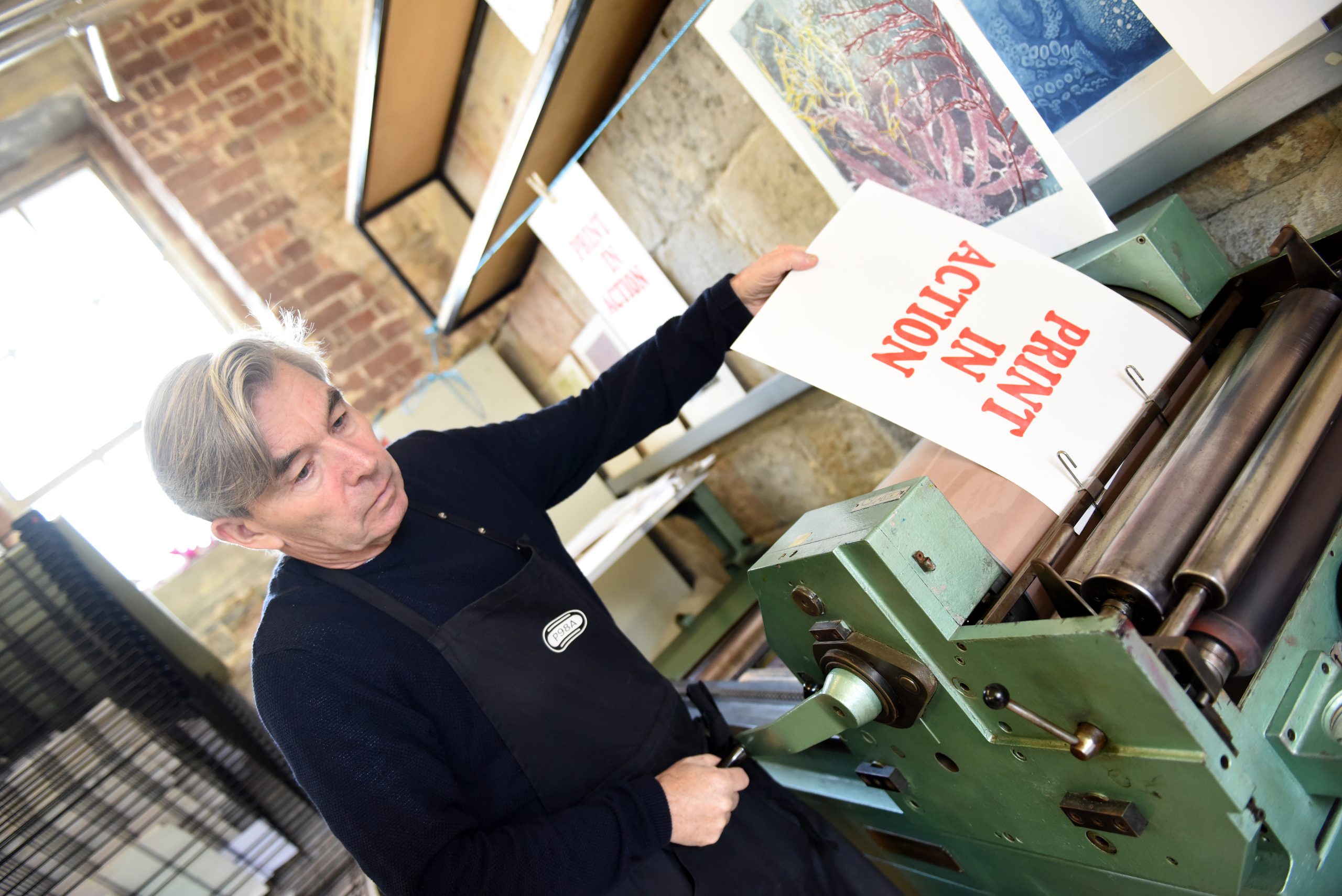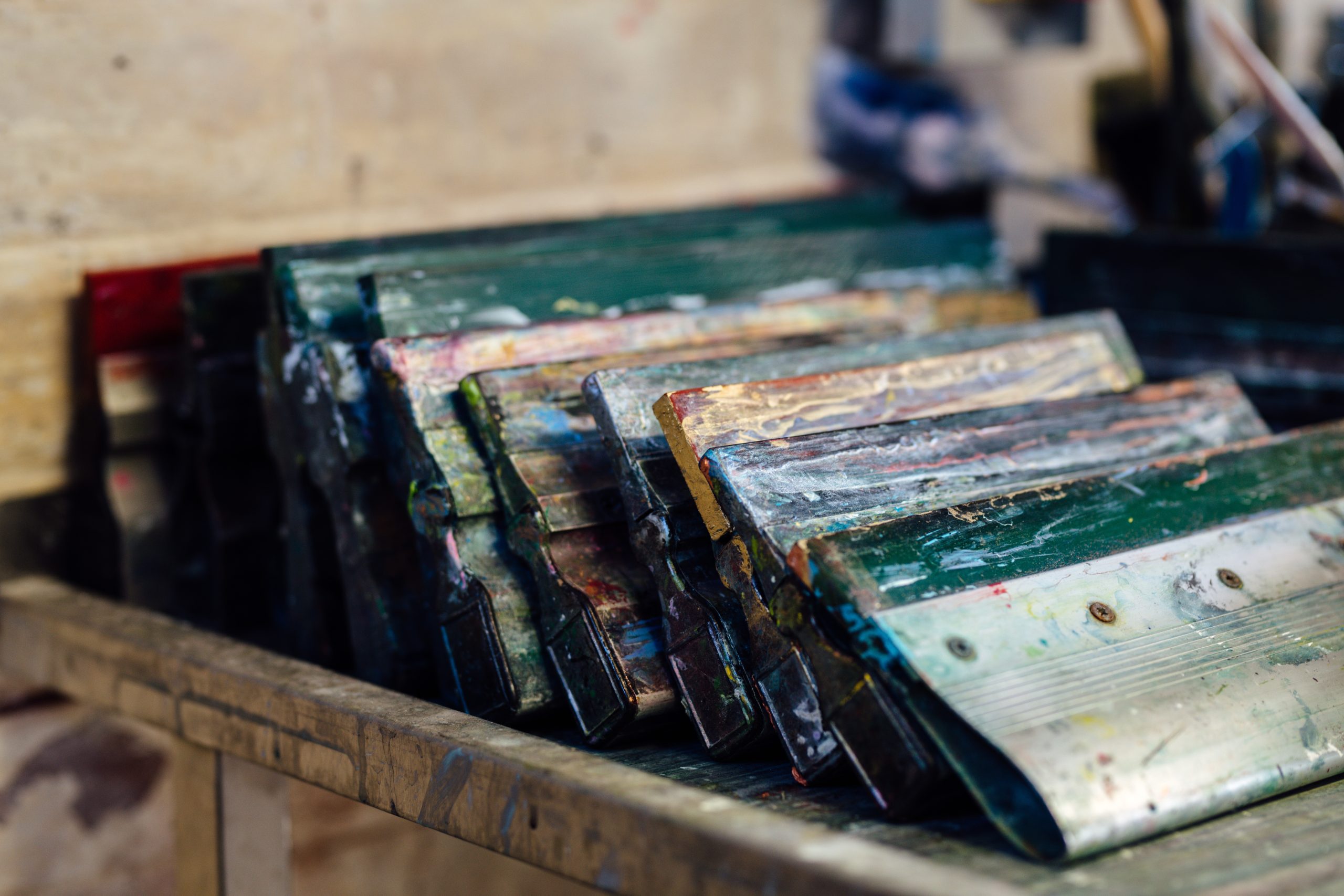 We would like to help you develop your creative story by offering the following residency package worth up to £3500 per residency holder:
Free 4 month 'All In' Real Ideas Membership – including unlimited access to flexible co-working spaces across our campus from July – October. We welcome printmakers to apply regardless of availability for summer months, we can be flexible in terms of holiday commitments.

During this time, residency holders will gain access to 1 day a week in our specialist print facilities

You'll get the opportunity to be part of the first Print Festival in Plymouth and be part of the Print in Action campaign.

Our spaces can easily accommodate those working in screen-printing monograph, collagraph, linocut and letterpress but this list is not exhaustive, if your predominant practice isn't mentioned, we'd still like to hear from you

You'll have the opportunity to share a dedicated studio space with fellow residents for the duration of the residency

We want to support and nurture your ideas for events and support your future goals.

A chance to meet and be mentored by Real Ideas Members

The team at Real Ideas will also be able to provide Business Support for the duration of the residency

To celebrate your time in the space we would like to offer the opportunity to exhibit work created during this short-term residency
What is Print in Action?
Print in Action brings printmakers from Plymouth and beyond together, revealing incredible talent, and celebrating print in its inspiring forms.
Led by Real Ideas and the community of printmakers at Ocean Studios, Print in Action is a six-month programme, starting in April 2022, of workshops, masterclasses, talks and discussions, culminating in a three-day festival from 21st – 23rd October 2022.
We aim to be as inclusive as possible in our work but recognise we're on a journey. We also recognise the creative sector is biased towards those who are white, cisgender and non-disabled. Our programme will be stronger with greater diversity and we welcome applications from those who bring difference. We have included a short equality, diversity and inclusion survey with this application process and if successful, we may ask you for further information about you and/or your workforce so we can better understand our reach and how, together, we can start to break down barriers to inclusion and celebrate diversity. The information collected from the survey will be anonymous and completion is voluntary and won't be used to affect our shortlisting process in anyway.
For more information about how Real Ideas saves and uses your data please visit our website: www.realideas.org
Learn more about Print in Action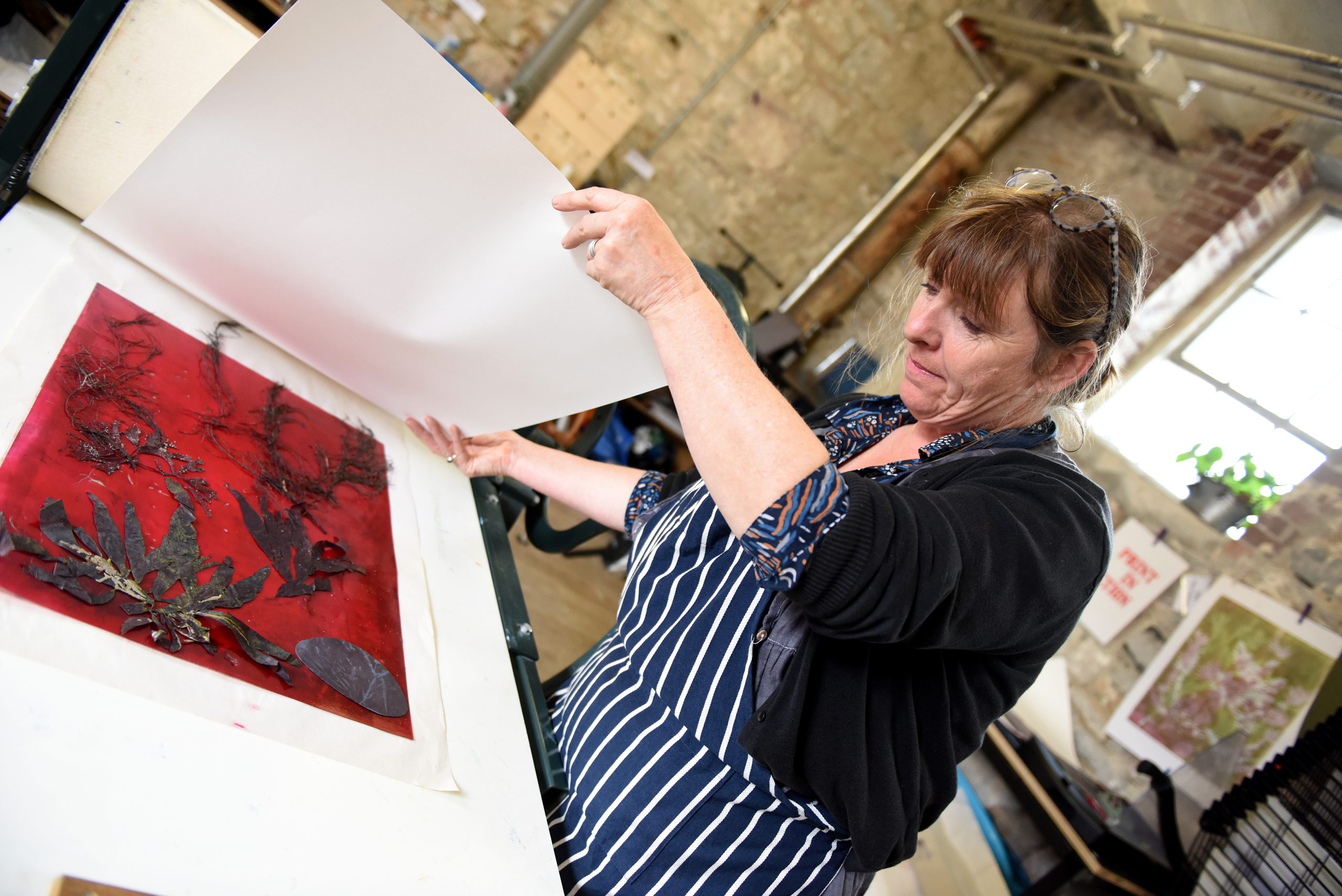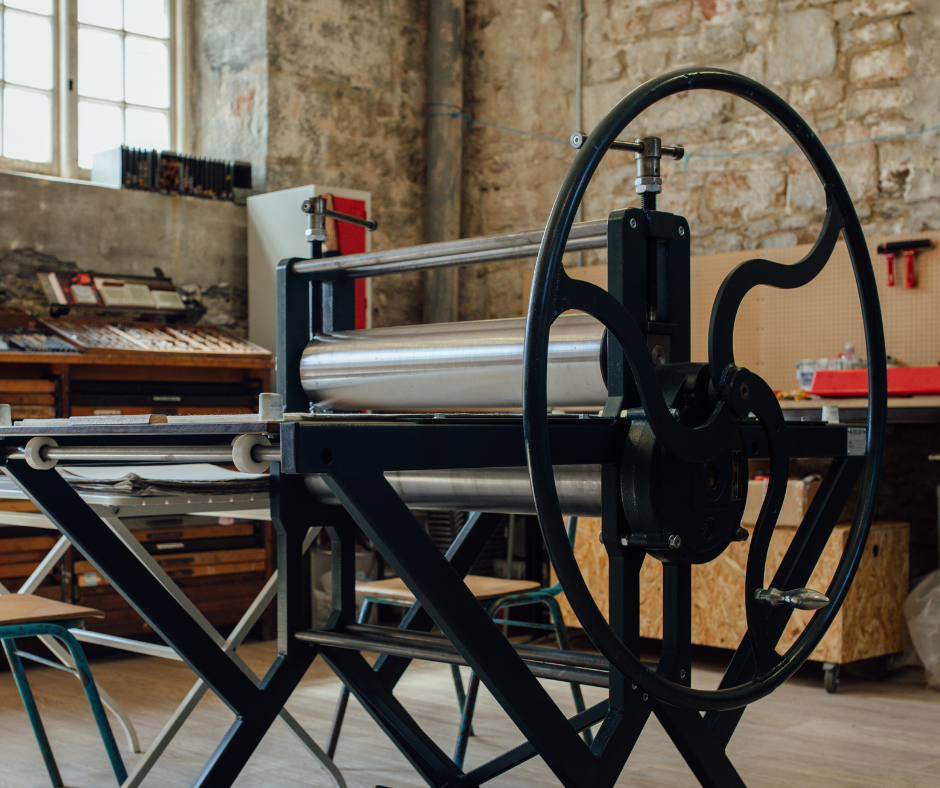 What's our criteria and what are we looking for?
This residency is for students, graduates and emerging creatives

You must be available to take part in the residency from July – October

Expressions of interest must come from those who already have a practice or keen interest in developing a practice in printmaking

It's only open to South West based artists/makers (sorry, on this occasion, your application will be removed from the shortlisting process if your postcode is outside our region)

We love collaboration so we'll accept collective or individual applications

Our local community is special to us, so we welcome ideas for events which invite the community to our spaces, supporting the residency and your practice

Real Ideas is committed to taking responsibility for its own impact on the environment and society. We recognise that our purchasing of goods and services has sustainable implications, and we are actively working towards reducing the negative effects these purchases may cause. We want to work with more people who are either working towards or are already established in being as sustainable and ethical as possible
Apply now
What's the process?
We are custodians of four buildings in Plymouth and Liskeard one of which is a current renovation project. They include Devonport Guildhall, Ocean Studios, Market Hall and Liskeard Library.
This opportunity applies to Ocean Studios (Plymouth)
We invite you to tell us more about you and your creative enterprise so we can understand more about your practice, including what you may need or be interested in using in our spaces.
Please submit a short video, no longer than 3 mins or 4GB in size, plus supporting images of your work to programme@realideas.org
Interested? Please apply by 15th May.
Apply now