What is Print in Action?
Print in Action brings printmakers from Plymouth and beyond together, revealing incredible talent, and celebrating print in its inspiring forms.
Led by Real Ideas and the community of printmakers at Ocean Studios, Print in Action is a six-month programme, starting in April 2022, of workshops, masterclasses, talks and discussions, culminating in a three-day festival from 21st – 23rd October 2022.
Browse our programme of events to get involved!
Explore the programme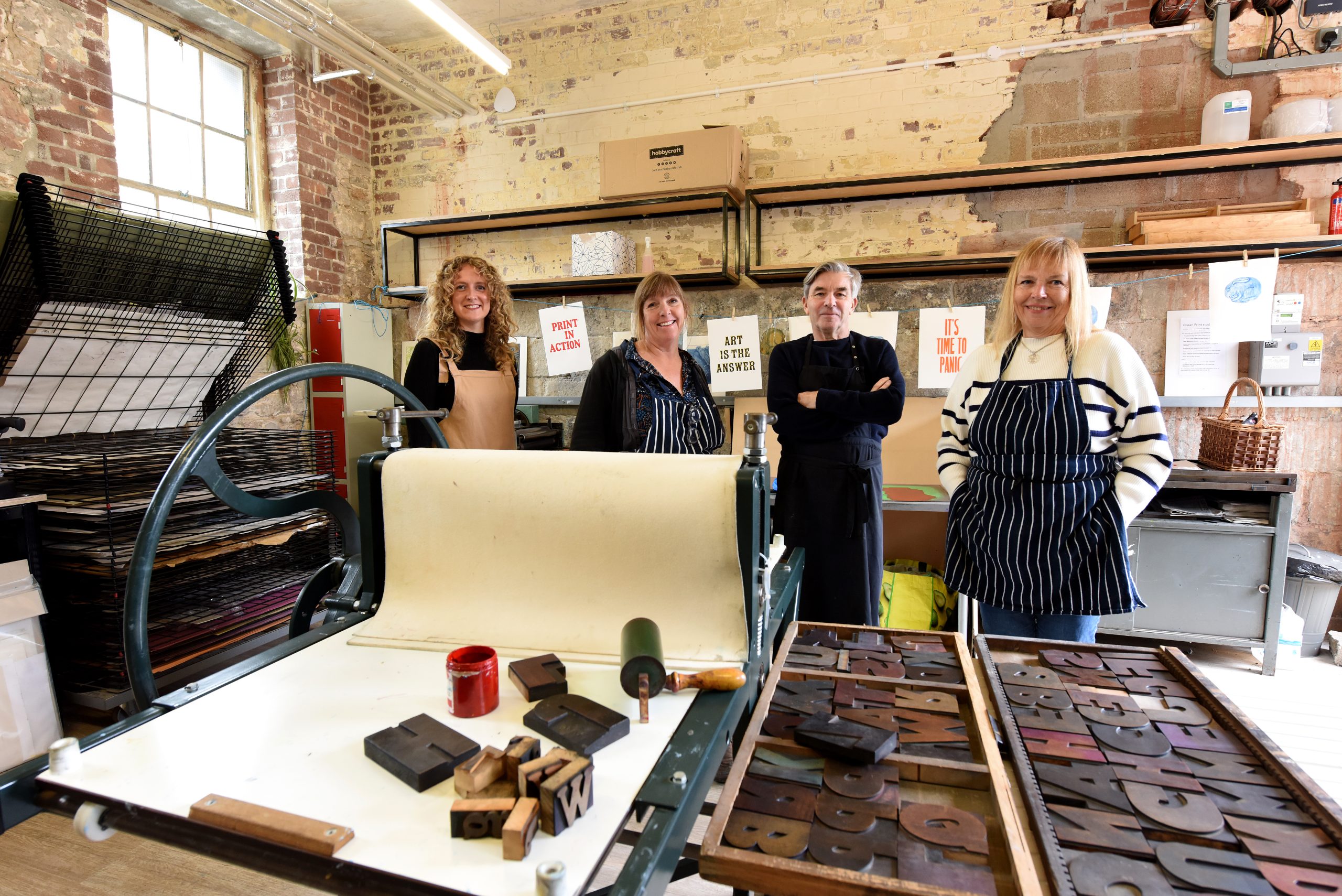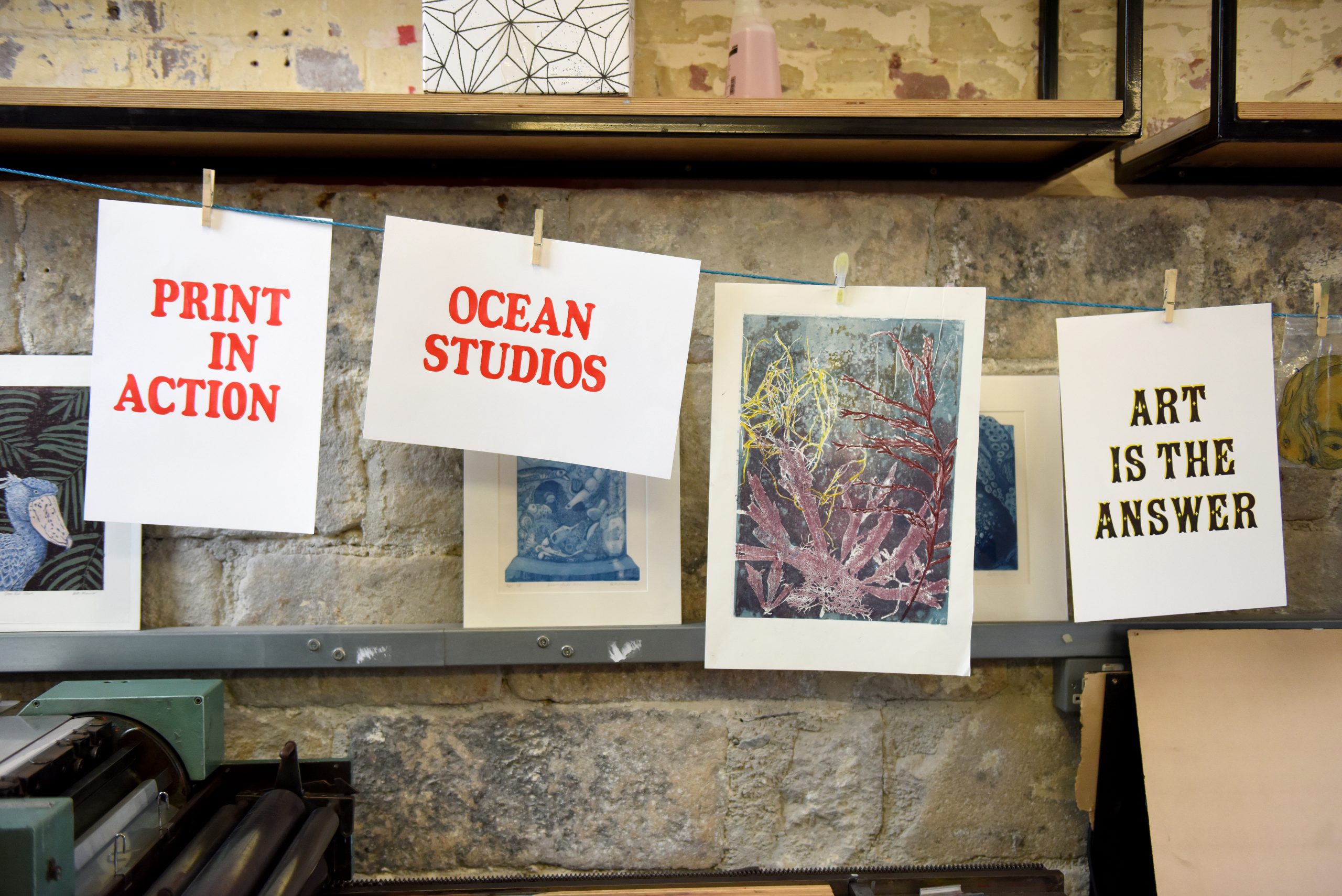 Talks, workshops, masterclasses and so much more!
The festival includes an original print fair, with work from across the region; talks from expert printmakers including Nick Hand of the Letterpress Collective in Bristol (more speakers to be announced soon); masterclasses ranging from technical processes to how to sell your work using social media. In addition, there will be opportunities to experience the vibrant print hub and specialist facilities at Ocean Studios and find out about the variety of other facilities that now exist in and around Plymouth.
From Junior Print Club for 5-11 year olds to specialist tutoring sessions from print maker Beth Munro there's something for everyone. Browse our programme to book an event!
Browse our events
Apply for a print residency
Print in Action is about shining a light on the wealth of printmaking currently happening in and around Plymouth. It is also about creating new opportunities, and in that context, Real Ideas has launched their second Print Residency opportunity for emerging makers.
Start Something Print aims to help six print focussed short-term residencies for graduates, students and emerging artists/makers in Ocean Studios.
Worth up to £3500 per residency holder, the package includes access to specialist print facilities, skills development, and business support, plus the chance to exhibit in the original print festival in October.
Find out more and apply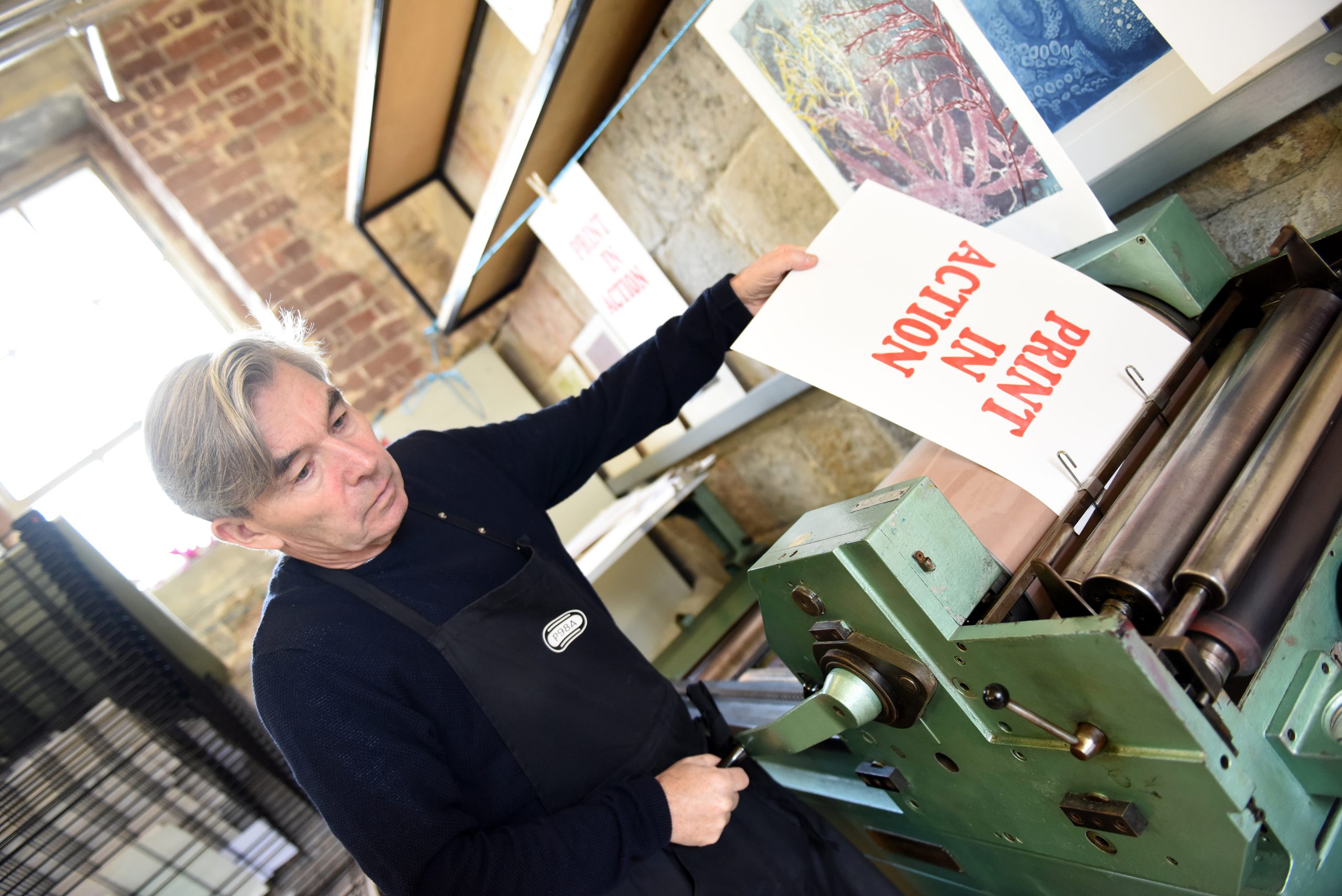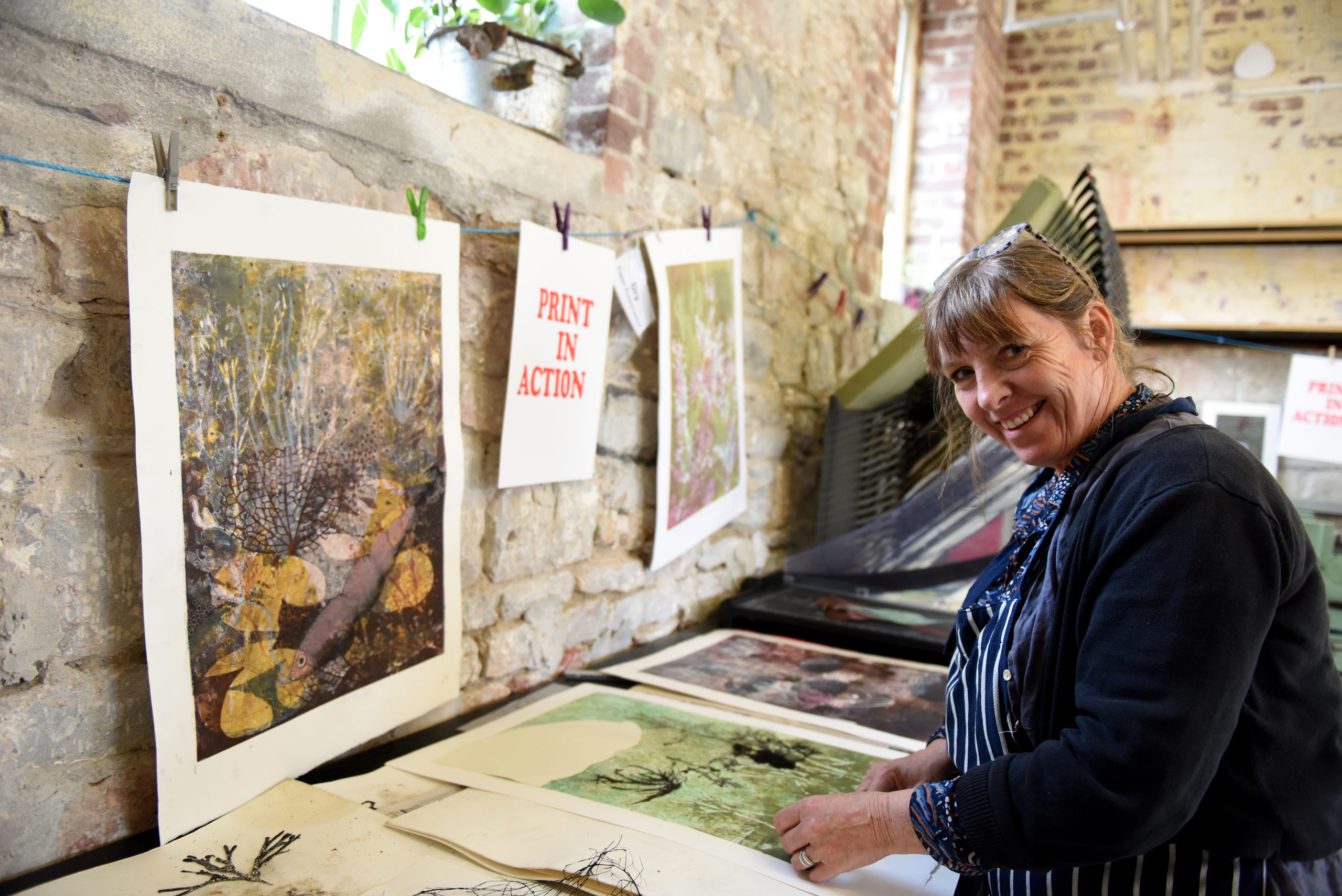 Get involved!
Plymouth School of Art was founded in 1856, and since then, the city has been a destination for artists and makers, but this is the first time there has been a city-wide focus on printmaking and the extraordinary talent we have here.
Whether you tried your hand at printmaking during the lockdown, have a thriving new business, or are well established and wanting to share your love of an endlessly versatile artform? Print in Action is keen to hear from you!
Get involved!