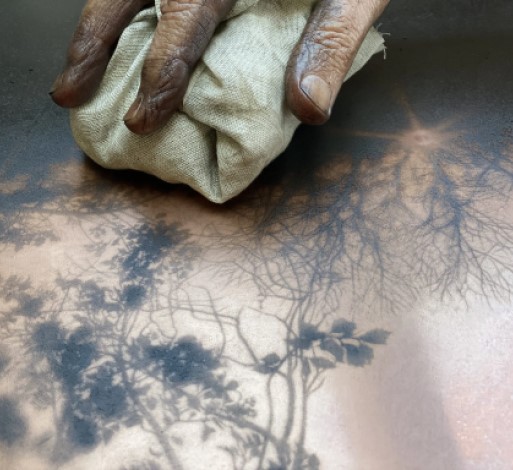 What is Start Something: Print?
Interested in developing your Printmaking as a business?
If you're a screen printer, lino-cut enthusiast, excited by etching or a creative crossing disciplines from illustration, design, fine art to printmaking of any process, we can put you on a pathway to help turn your passion into your livelihood.
We are looking for emerging and start-up creative practitioners with a focus on printmaking to join us on the cohort of Start Something Print.
You might be fresh out of university or have been creating prints on your kitchen table, we can help you think about the next steps for your practice with our industry experts.
1-2-1 coaching from industry and business experts
Training, workshops, and events
A cohort of like-minded creative business and project pioneers
Start Something: Print is currently closed for new applications To explore other potential business and start-up support please click here .
Support we will offer you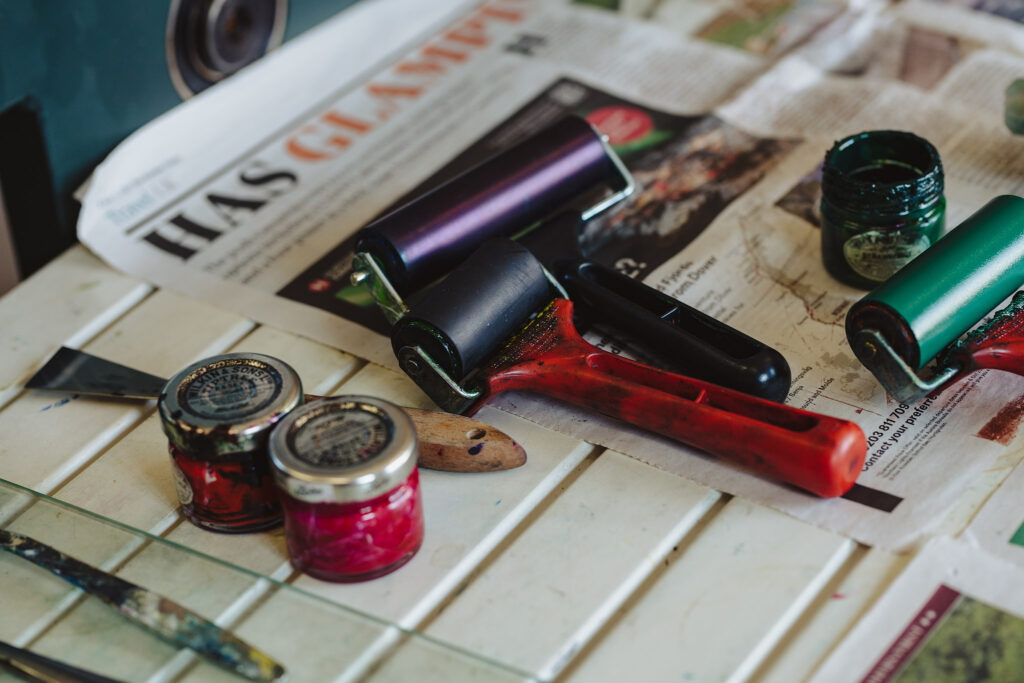 Get Started
1-2-1 session with your Start Something coach to talk your idea through.
Work out who your audience or market are and how to reach them.
Work out what research or training you need.
Work out what resources, facilities, and space you need.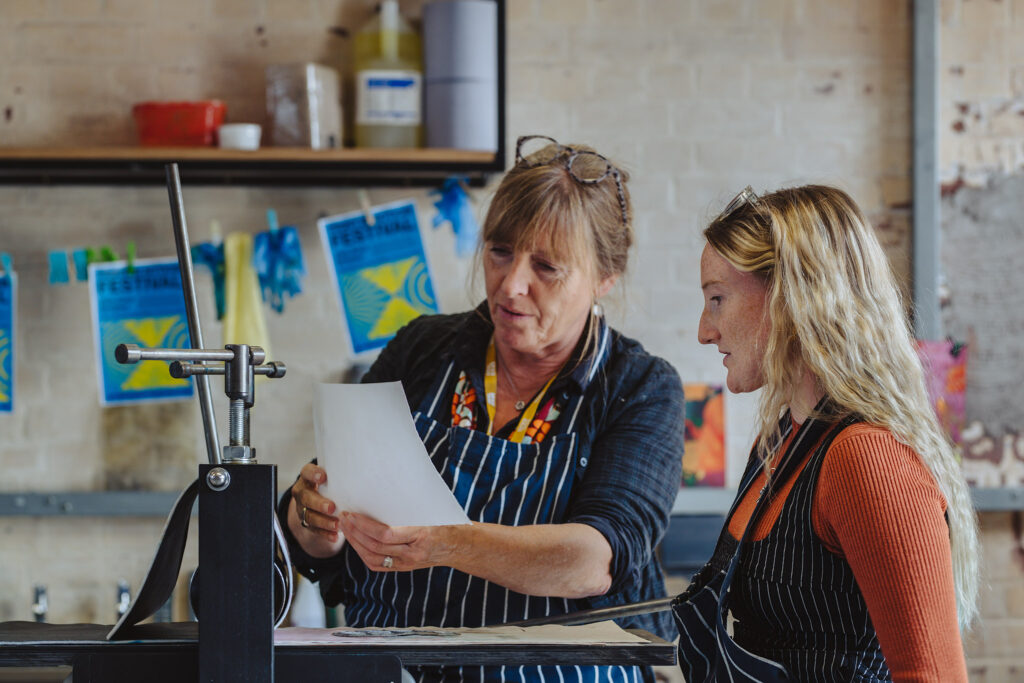 Find Out & Plan
Take part in training workshops from Real Ideas and others.
Access support and do research.
Get help to find the specialist facilities you need.
1-2-1 support to write your plan!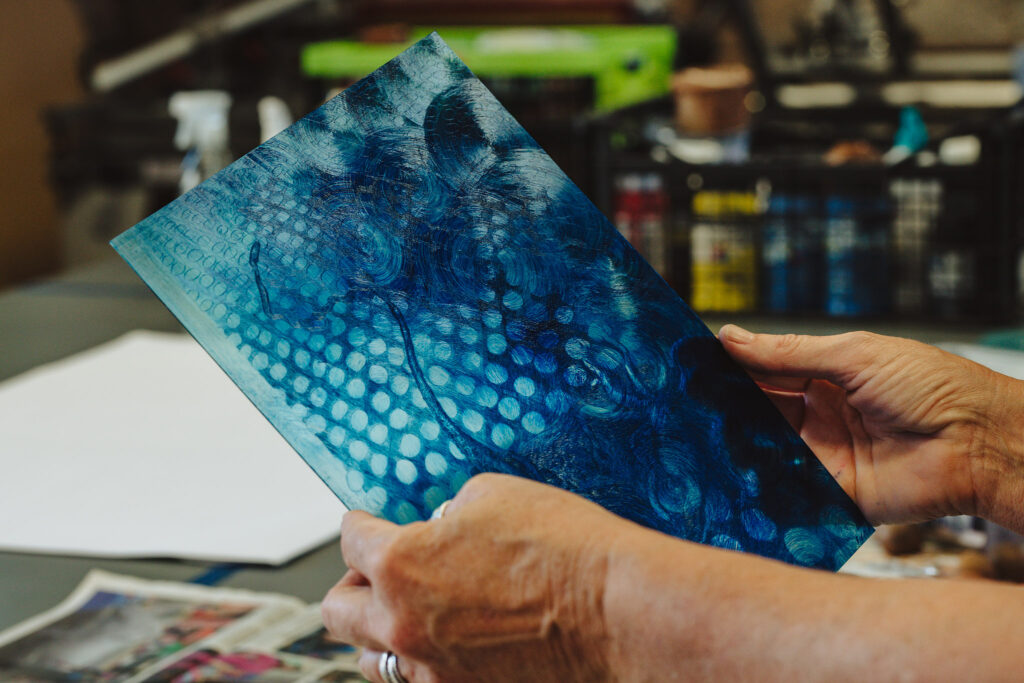 Go For It!
Follow the plan, use the skills you've developed and the resources you've accessed to launch your creative business or project.
Receive on-going support from Real Ideas as you grow.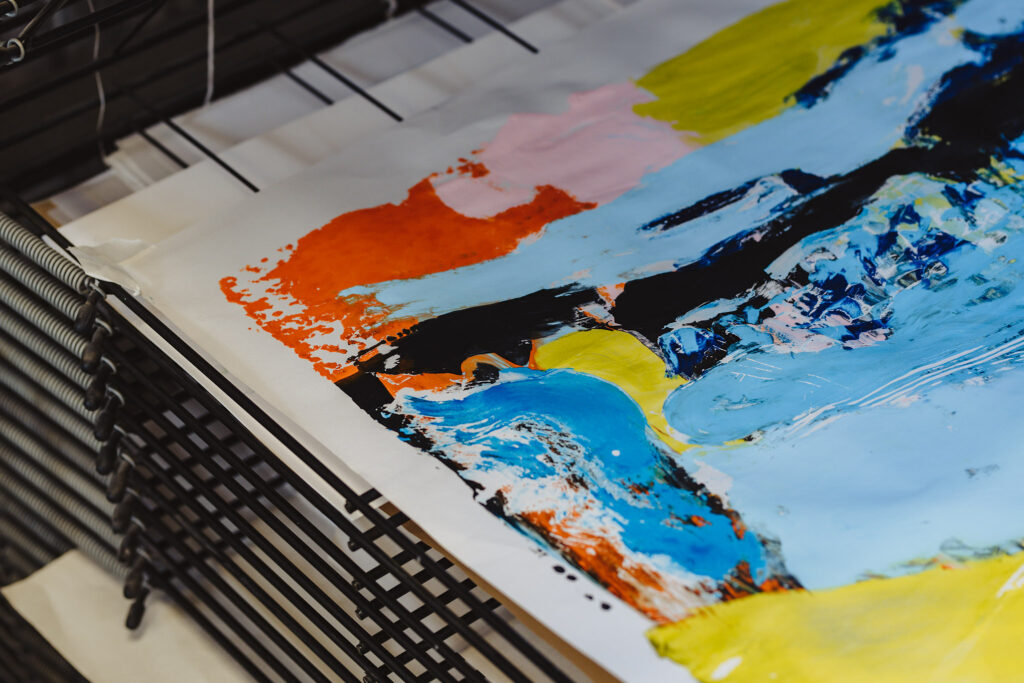 In return we ask that you: 
Actively work with your coach.
Attend the workshops, training sessions, events, and meetings on offer.
Engage and contribute positively with the Start Something cohort.
Recognise the support you have received on LinkedIn, Twitter and Instagram.
Allow us to promote your name and company across our platforms.
Eligibility
To apply, you must be:
This oportunity is open to people aged 18+.
Live in the Southwest (Cornwall, Isles of Scilly, Devon, Plymouth, Torbay, Somerset, N Somerset, Bath & NE Somerset, Bristol, Gloucestershire, S Gloucestershire, Wiltshire, Swindon, Dorset, Bournemouth & Poole).
Able to play an active part in the Start Something cohort and get maximum benefit from the support throughout the programme.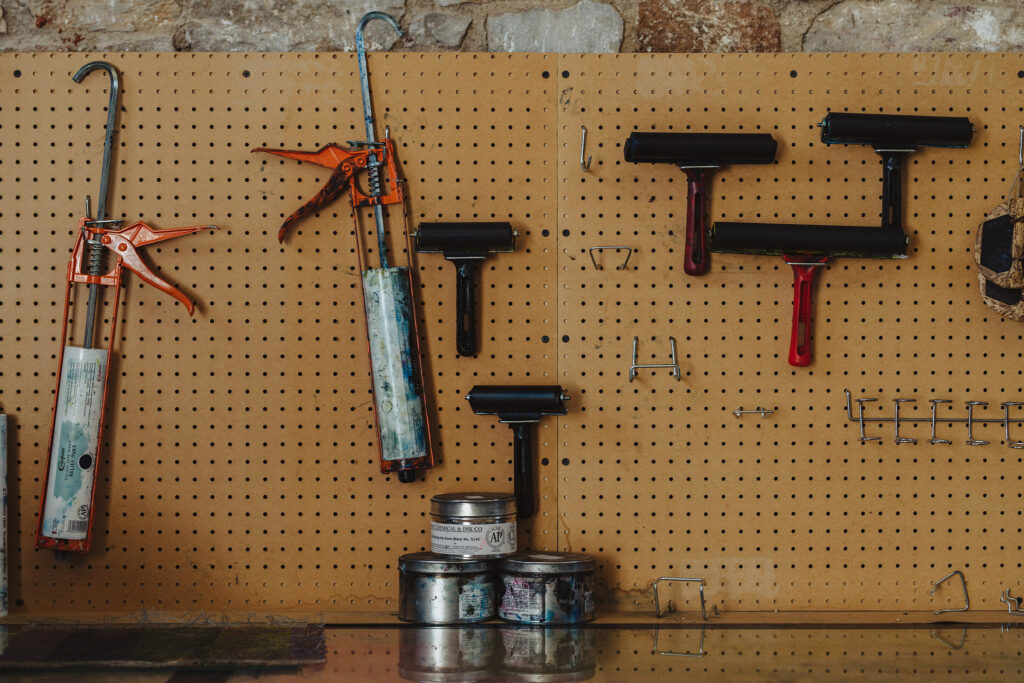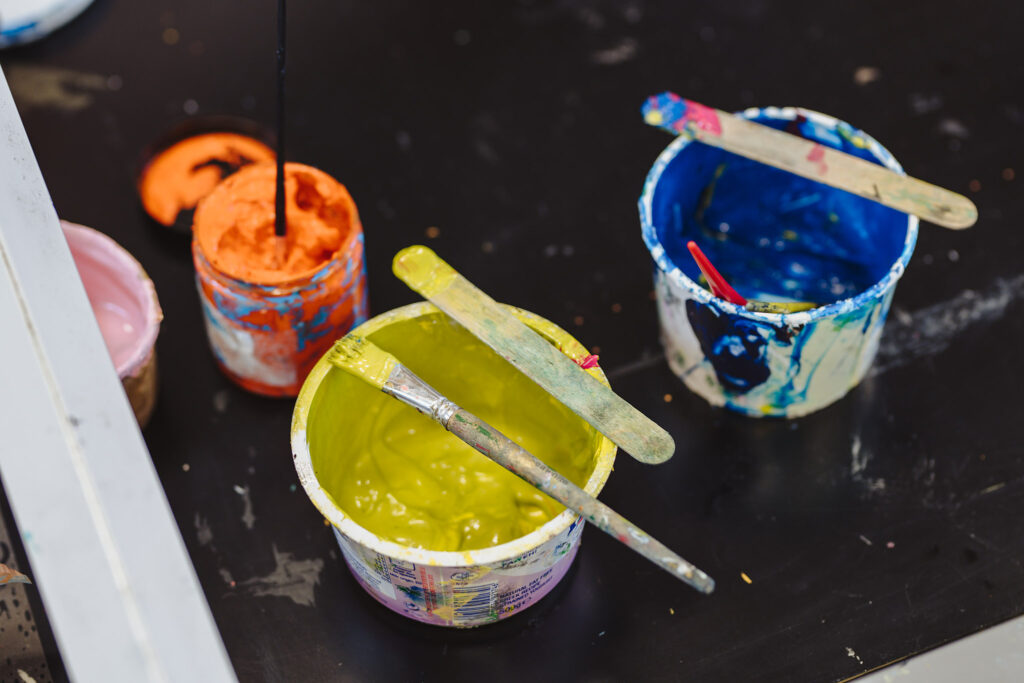 How do I apply?
To be part of Start Something we ask that you complete the expression of interest form below. Once your expression of interest has been reviewed, if you meet our eligibility criteria you will be sent an application form.
We are proud to be making steps toward inclusive recruitment! As part of this we welcome applications in both written and video recorded formats.
Please submit your application in either a word document/PDF or MP4 format. More information on the application process will be included in your welcome email.
Beneficiary Stories
Click below to find out more about some of our Start Something beneficiaries.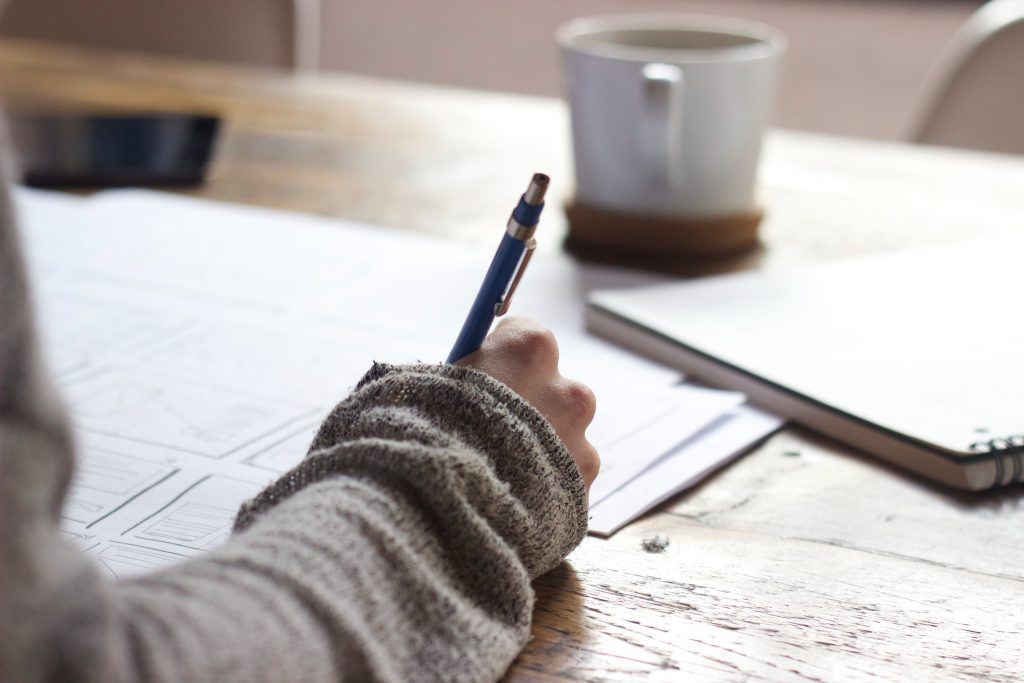 Frequently Asked Questions
Who is funding Start Something: Print?
Start Something is funded by Arts Council Southwest
What can I expect to learn?
We will cover all the basics of business, starting with working out your goals, planning, defining your customer, looking at the numbers, and working out who can help you make things happen.
What do I need to commit to?
We need you to commit to attending the online sessions we run. The more you put in, the more you get out and the sooner you will make your business or project a reality. You will also need to be a Member with Real Ideas.
We will also need you to commit to a 1.5 hour diagnostic meeting with one of our coaches between Monday 22nd May and Friday 2nd June 2023. If you are not available between these dates, please highlight that in your application.
Can I fit this around my day job?
We know that most people cannot drop everything and start a project without other interests and responsibilities. Moreover, we want you to work on your business, not sit in a classroom. Therefore, we can help you to prioritise your time to be more efficient.
How long does the support last?
The project support will last for three months, so will end at the end of August. After this, you can remain part of the Real Ideas membership for as long as you like and you can choose to purchase pieces of ongoing support in a variety of forms.
What do you mean by a Print business/project?
For this particular programme we are looking for ideas using 2D Printed Media. If you are not sure whether your idea fits with the above, please feel free to contact us to explore further.
Got a question that isn't answered here?
Feel free to get in touch with us by emailing startsomething@realideas.org and specifying that you would like further information about the Start Something: Print programme.