When primary school children from Plymouth and Cornwall attended a workshop at the Market Hall during Illuminate festival, their messaging was clear- stop polluting our planet!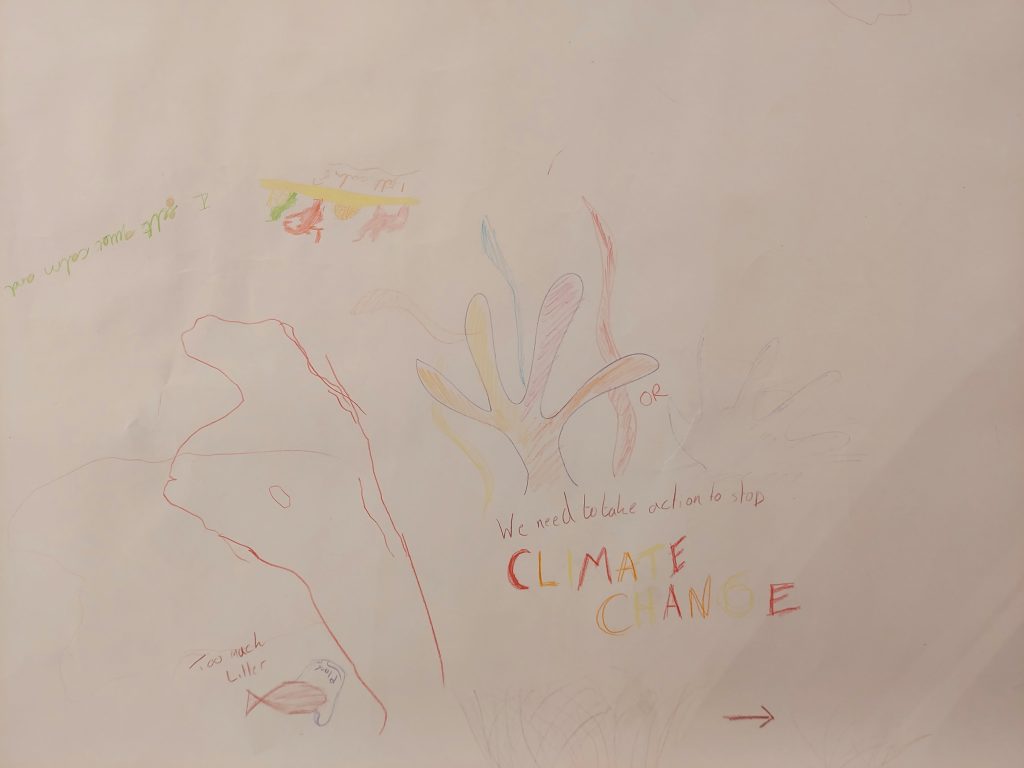 During Illuminate Festival 2021, over 230 children visited the Market Hall in Devonport with their school to attend the Illuminate Immersive Worlds Workshop. The aim of the workshop was to allow the children to re-create the underwater world created by the 360 immersive dome in the Market Hall's event space using just light, sound and a few props. The children learnt about shadows and how to create an atmosphere with colour- but this workshop came with an important message too.
After watching Legend of the Enchanted Reef in the dome, the children reflected on the messaging in the film. When three friendly reef fish are left without a home due to humans' impact on the planet, they're forced to adventure out into the ocean to find a new home. For the children watching the film, something didn't seem right. Is the way we treat our planet fair?
When invited to feedback their views on the film, their message was clear- we need to start doing more to protect our world. The enthusiastic groups set out on artistically sharing their messaging during the workshop; "No more litter" "We need to take action to stop climate change." Some had an emotional reaction to the film, saying "This bit made me feel sad because of the rubbish falling into the Ocean."
With events like Illuminate Festival and World Earth Day giving children the tools they need to reflect on climate change , our next generation of engineers, scientists, politicians, teachers and more can start constructive and exciting conversations about how we can help make our world a better place.
Find out more about Illuminate Festival here and check out our World Earth Day themed Easter programme here to get involved with the climate conversation.