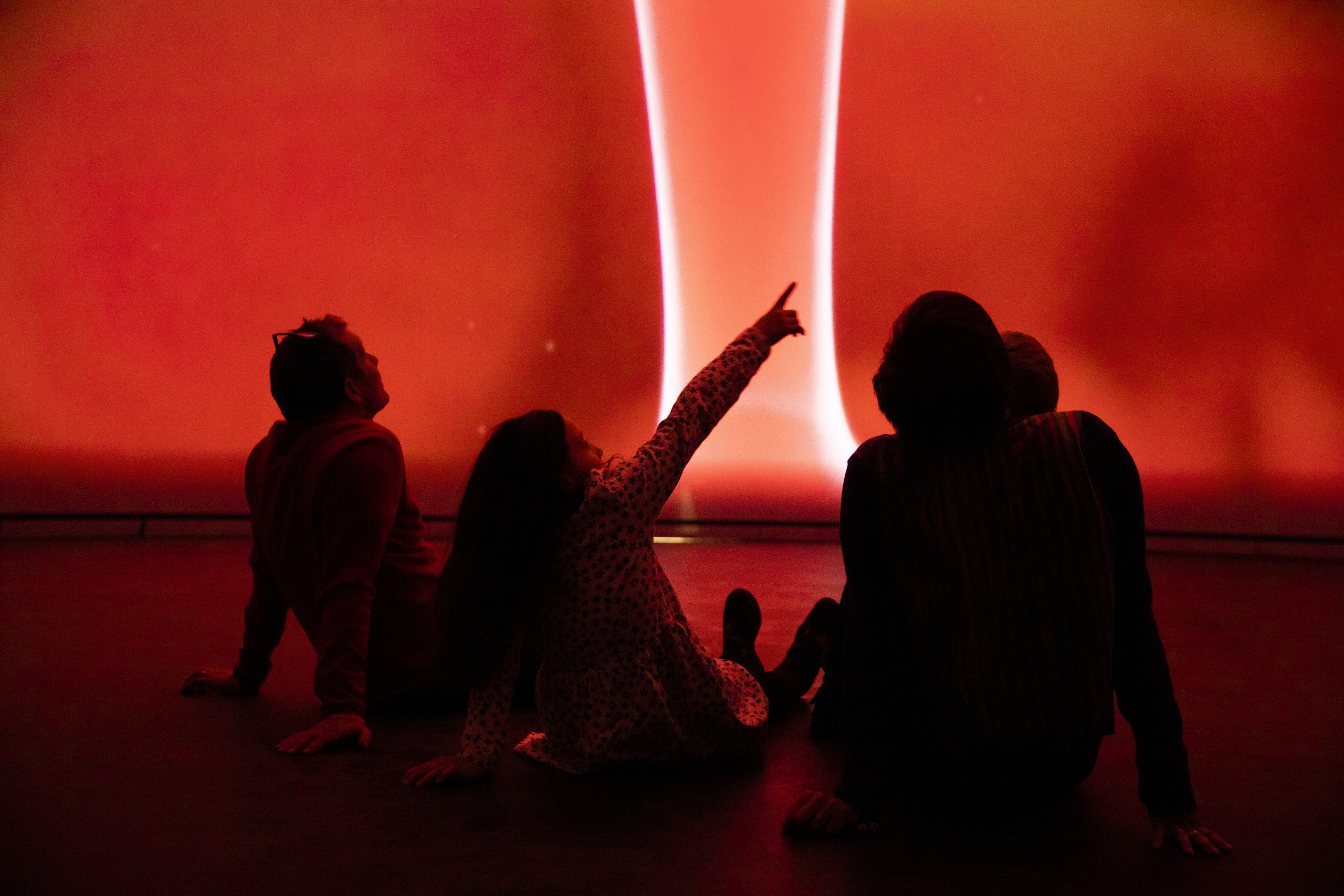 Back to spaces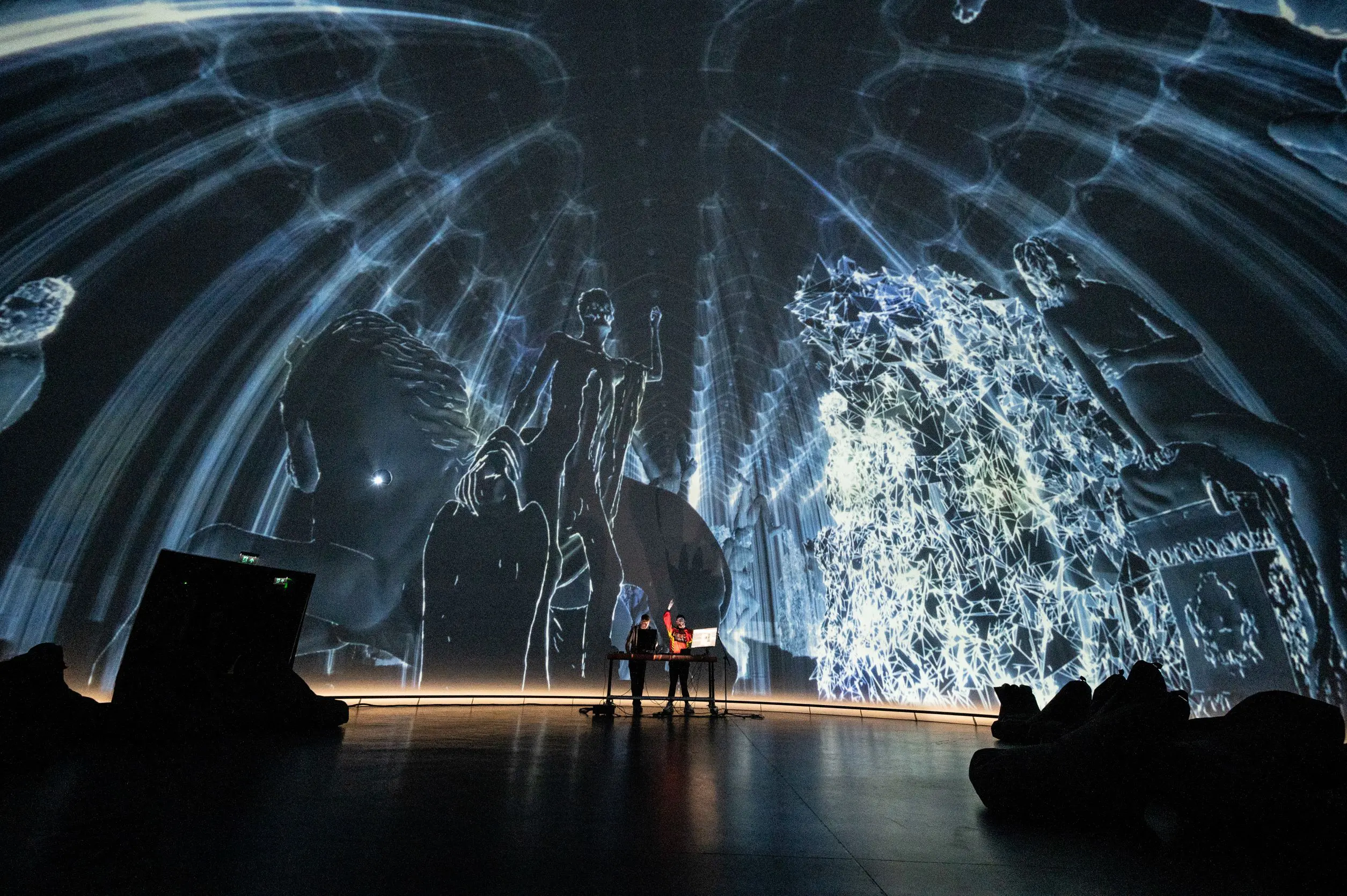 Immersive Dome
A state-of-the-art 15 metre immersive dome equipped with the highest quality video and audio systems able to run VR, AR, mixed reality, animation, games software, 360 recorded and live action and multiple audio systems.
Set apart from other domes around the world, just two Panasonic RQ32k projectors are mapped to the dome's internal layout providing a calibrated 360 degree visual field of view for content.
19.1 L'Acoustics speaker array, which can be profiled into an array of formats including 2-channel Stereo L/R, Quad, 5.1, 7.1, Atmos, up to 19.1 and Ambisonics.
Flat floor with no fixed seating, allowing complete flexibility in the space.
Powerful Screenberry media server equipped to support anything from fulldome film playback to an array of advanced dedicated show configurations.
Location
Market Hall, Plymouth
Available Days
M
T
W
T
F
S
S