Argyle Community Trust signs creative membership deal with Real Ideas
Argyle Community Trust, the official charity for Plymouth Argyle Football Club, has taken up residence in a new kind of 'office environment', becoming a full Real Ideas member, to take advantage of its flexible workspace, networking, and opportunities to nurture and grow new partnerships and projects.
The membership enables colleagues at Argyle Community Trust to have flexible work area options for hybrid working. Real Ideas' spaces provide a light and airy hot desk style working environment, as well as bookable meeting rooms, giving a plethora of organisations and entrepreneurial companies ample space to work, as well as connect with colleagues, and form new contacts and alliances.
Plymouth's Argyle Community Trust aims to help people of all ages to achieve their potential through the power of football, breaking down barriers in relation to disability, employment status, attainment and socio-economic background.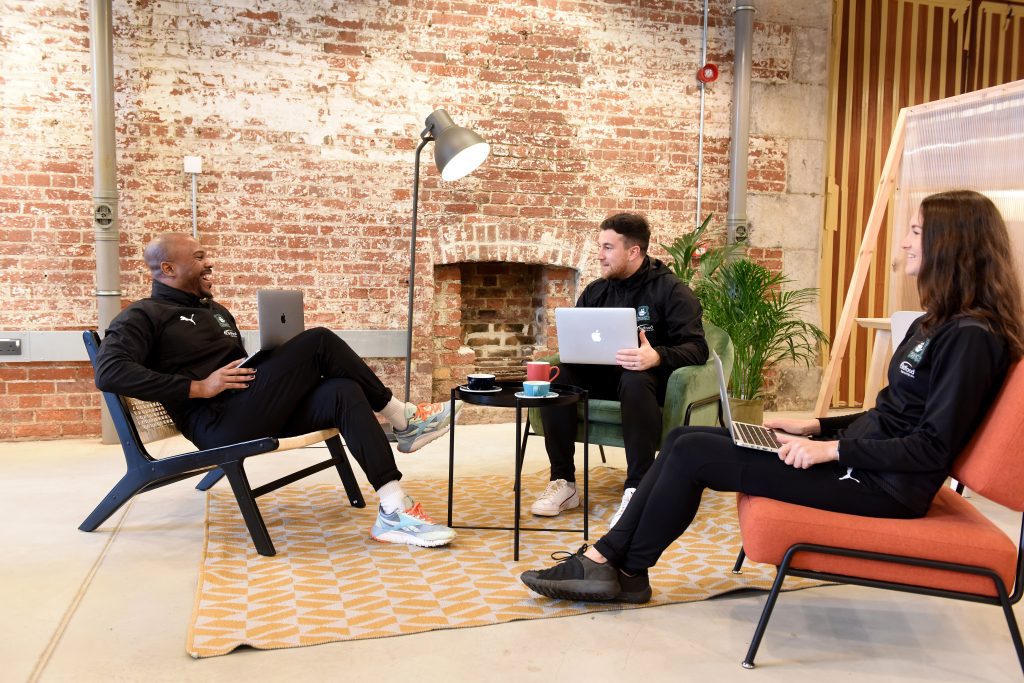 Their new organisational membership includes 24/7 use of the range of facilities that form the Real Ideas campus. In Plymouth these include Ocean Studios at Royal William Yard, Devonport Guildhall, and Market Hall, a world-class space for digital innovation and learning situated in the heart of Devonport. The Market Hall site is home to the state-of-the-art immersive dome, a range of flexible co-working and inspiring workspaces, large meeting rooms and event spaces, as well as a café/bar. Real Ideas' next renovation project is the Library building in Liskeard, which along with the library service will offer creative co-work and community space, an exciting new addition to the Real Ideas campus.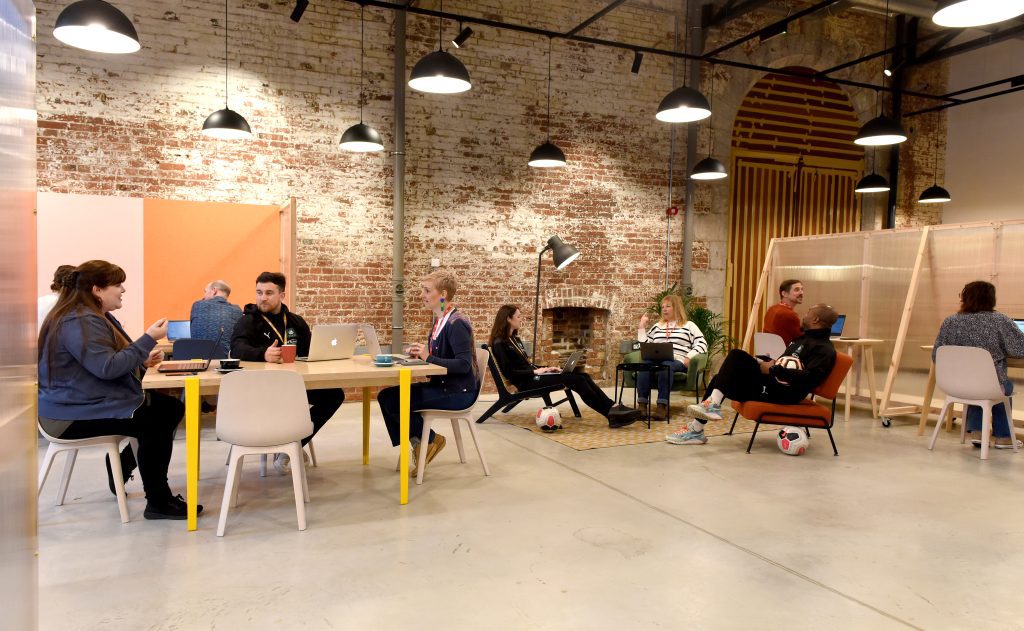 The Real Ideas membership scheme aims to encourage 'creative collisions' within shared spaces that will drive forwards inclusivity and social mobility. Lindsey Hall, CEO at Real Ideas says: "There is synergy in what we do and the work of Argyle Community Trust. We both have inclusivity at our heart and helping people of all ages to reach their potential. We want to break down socio-economic boundaries, and create opportunity no matter someone's educational attainment, health or well-being. It's a strong alliance that will help grow our work across Devon and Cornwall."
Dan Hart, Head of Community Engagement at Argyle Community Trust, says: "Working at the ever-impressive Market Hall in Plymouth allows colleagues to choose how they want to work post-Covid, and provides a space for people to safely come together to meet with colleagues and partner organisations. It also allows us to make new connections with other members – creative people, entrepreneurs and community groups. We've already opened up new links, partnerships and potential new projects."