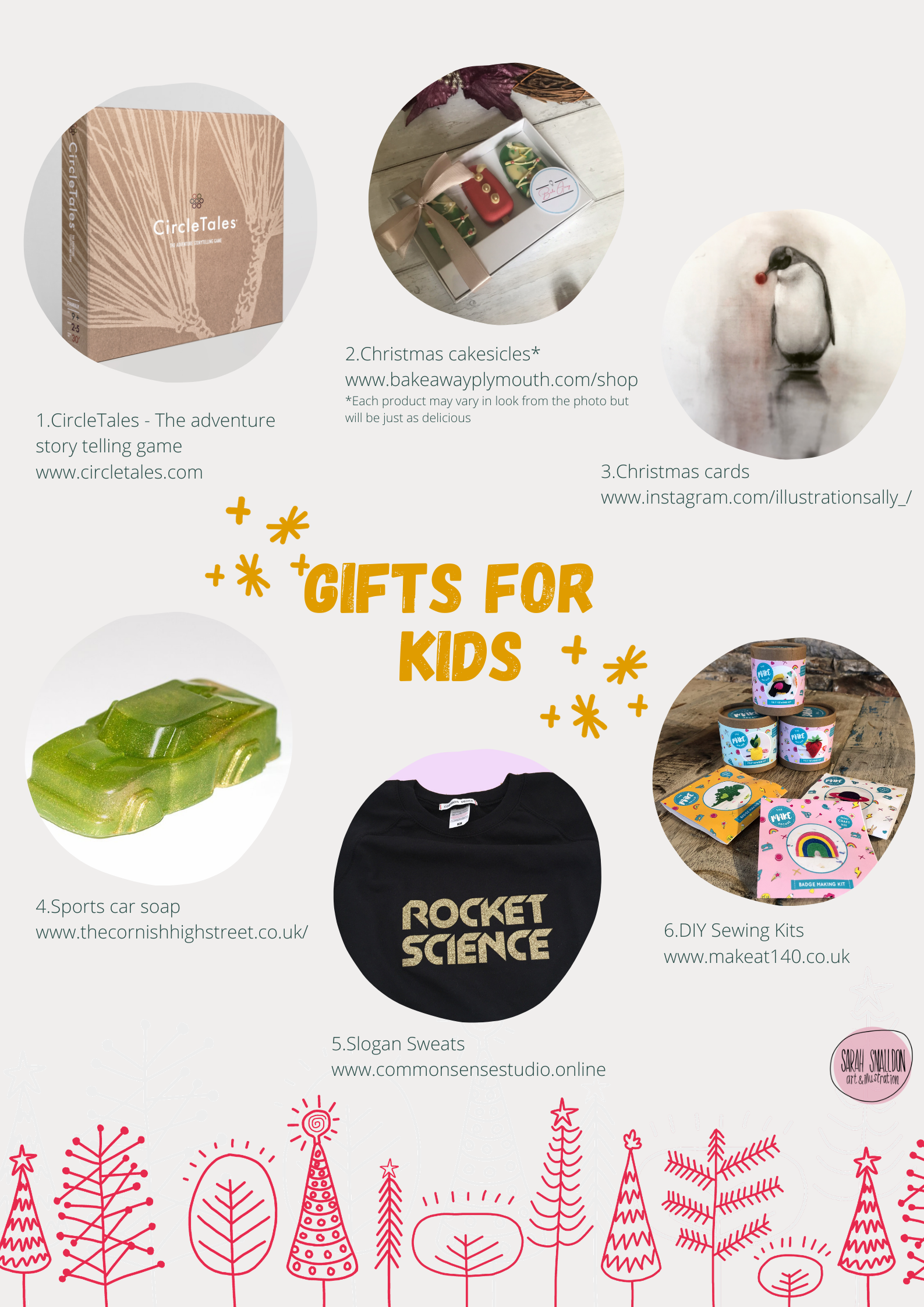 Shop for gifts made by independent businesses this festive season! Our gift guide for kids has a selection of fun and interesting products that would make perfect gifts for all ages.
1.CircleTales – The adventure story telling game
£46. Get 10% off the base with promo code FESTIVETALES
www.circletales.com
2.Christmas cakesicles*
£10
www.bakeawayplymouth.com/shop
*Each product may vary in look from the photo but will be just as delicious
3.Christmas cards
£3.50 each
www.instagram.com/illustrationsally_/
4.Sports car soap
£6.50
www.thecornishhighstreet.co.uk/
5.Slogan Sweats
£15
www.commonsensestudio.online
6.DIY Sewing Kits
From £4 each
www.makeat140.co.uk
More gifts to buy? Check out our other gift guides here!