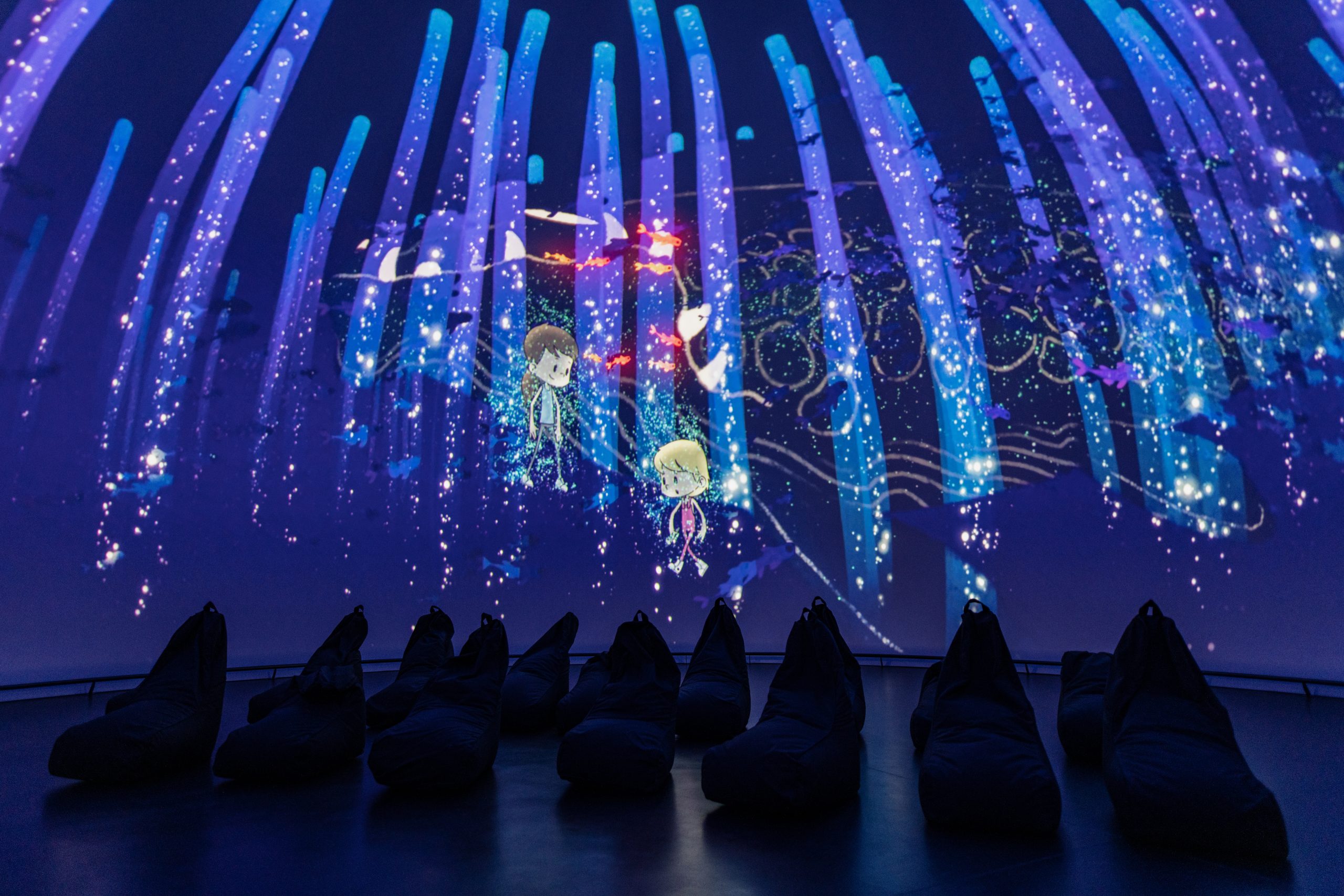 Immersive technology, 360 film, VR & AR 
Our immersive tech facilities
Market Hall, the newest addition to our campus of buildings, provides space for immersive and digital businesses to access state of the art immersive facilities.
We're delighted to announce that the first of our specialist immersive facilities, the dome and production suite, are now available to book for testing! Requested through the 'Book a Space' function within the members portal, you can now access time in the dome and expert technical support to test and develop your next immersive production.
Other facilities will soon be available to book including Insta360 X3 cameras and Oculus Quest II headsets – watch this space! For any enquiries on specialist booking facilities, please contact us via email.
Immersive Dome
A state-of-the-art 15 metre immersive dome equipped with the highest quality video and audio systems able to run VR, AR, mixed reality, animation, games software, 360 recorded and live action and multiple audio systems.
Set apart from other domes around the world, just two Panasonic RQ32k projectors are mapped to the dome's internal layout providing a calibrated 360 degree visual field of view for content
19.1 L'Acoustics speaker array, which can be profiled into an array of formats including 2-channel Stereo L/R, Quad, 5.1, 7.1, Atmos, up to 19.1 and Ambisonics.
Flat floor with no fixed seating, allowing complete flexibility in the space
Powerful Screenberry media server equipped to support anything from fulldome film playback to an array of advanced dedicated show configurations
360 Production Suite
Our Production Suite Facilities currently enable you to shoot and edit basic 360 footage, including:
Edit PC with Adobe Creative Cloud software, including Premiere and After Effects
Software to convert content shot on an Insta360 camera
5 x Insta360 2 cameras plus 2 tripods
2 x ambisonic microphones
Our production suite facilities are continually developing, please ask if you have specific requirements.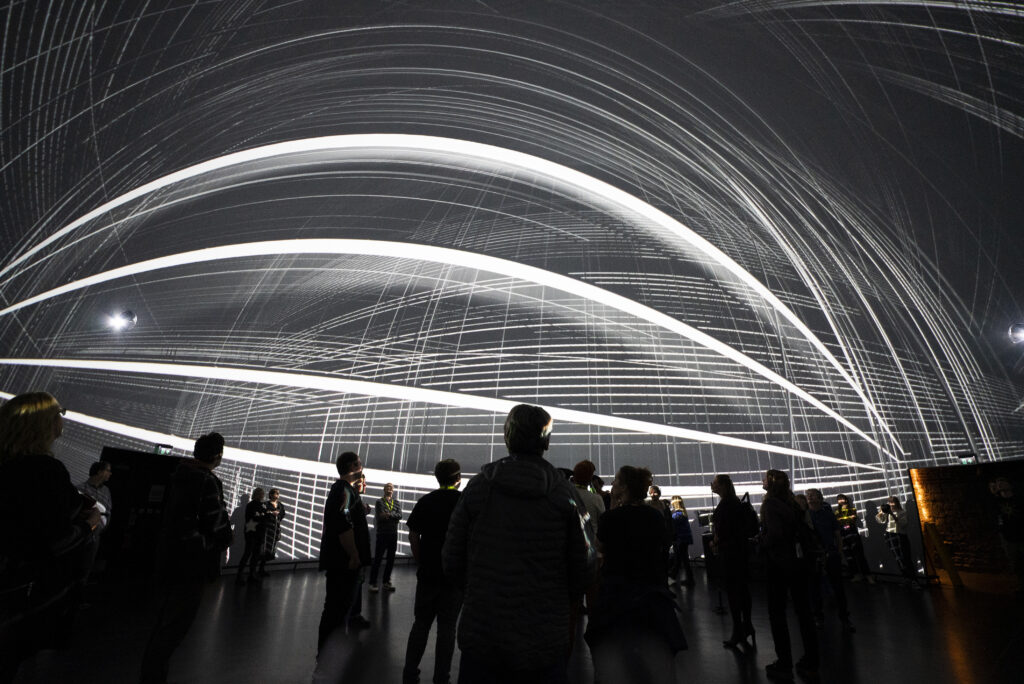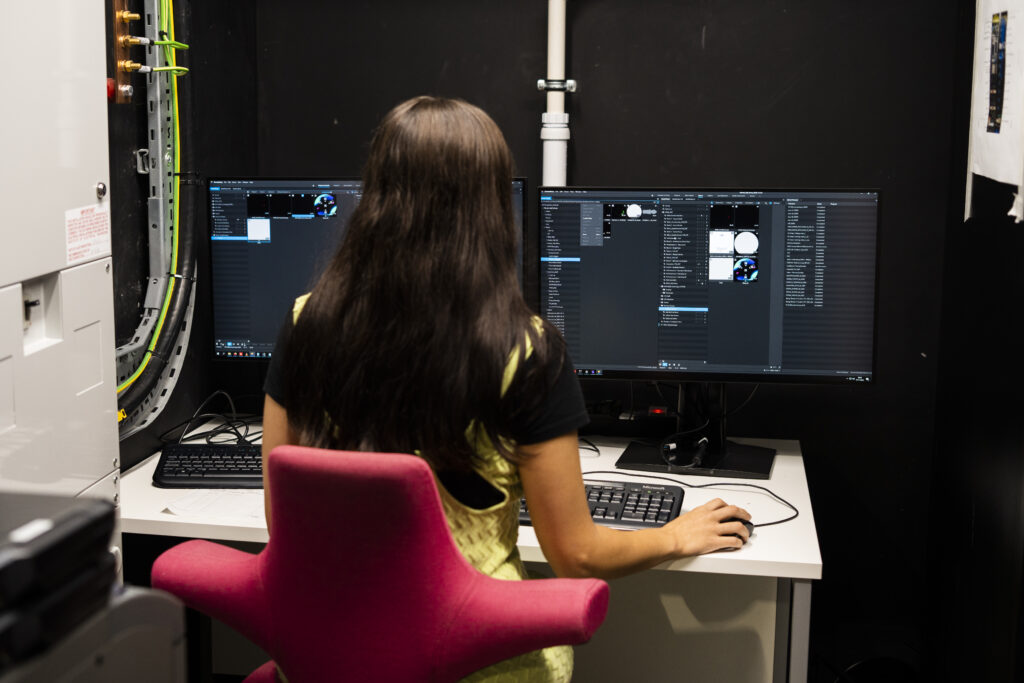 Excited about immersive tech, making 360 films, VR, AR or games?
If you are already making immersive content, starting or running an immersive business or just wanting to learn more, we have world class facilities, learning and development opportunities on offer. These include our "first in Europe" 360 immersive dome, production facilities, business support, short courses, workshops, masterclasses, children's clubs, festivals, events and dome screenings.
Come and join us!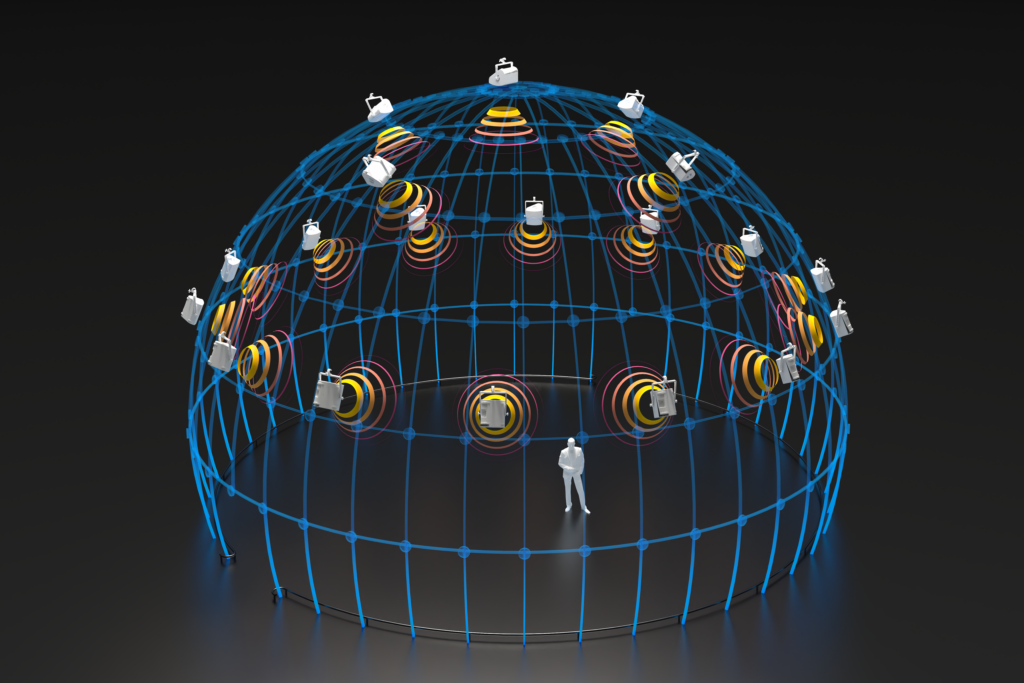 Expertise and support
We support individuals to start new immersive businesses or establish themselves within the immersive tech sector.
If you want support to set up your business, access initial investment or gain specific advice you can book a mentoring or business support session with one of our team here.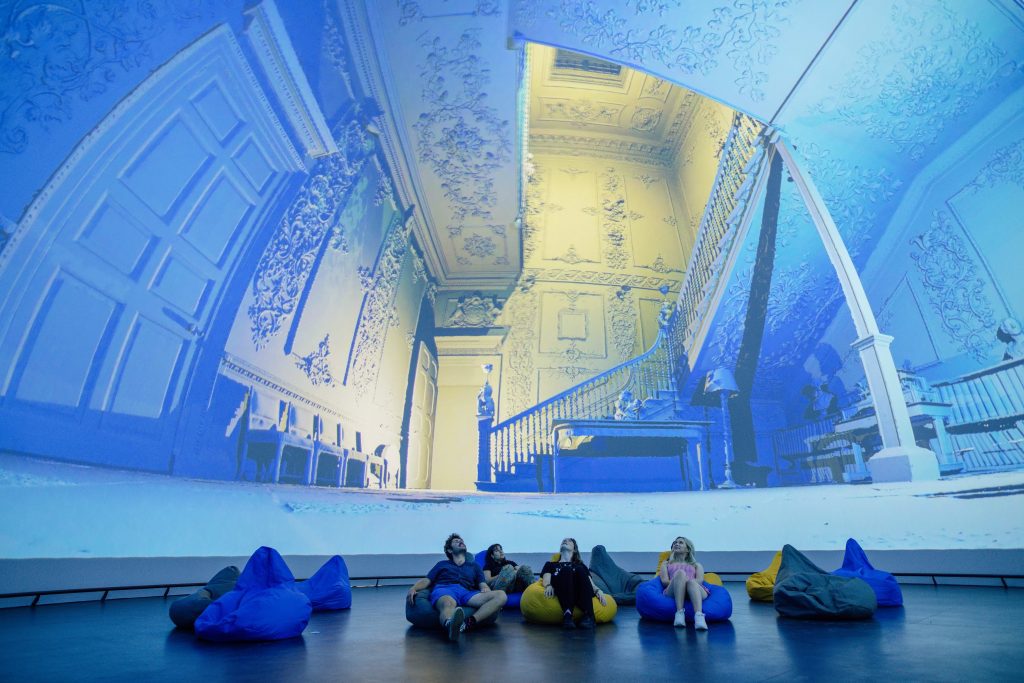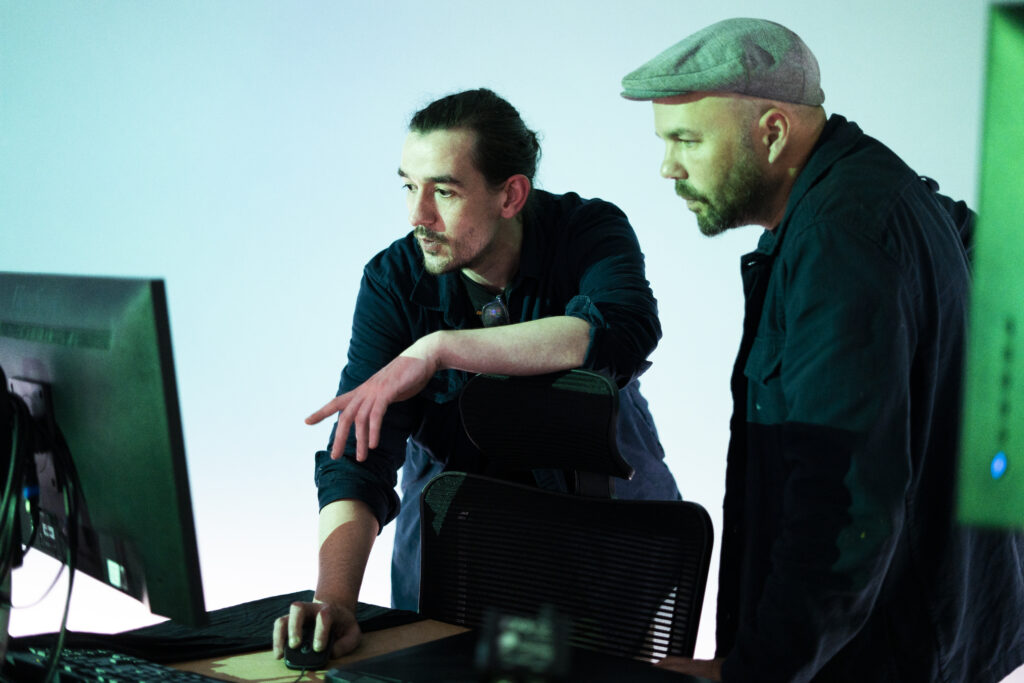 Business support
If you want longer term support to start a business, grow an existing idea or make your side hustle your fulltime job, you can talk to us about building a package of support including the use of our specialist studio spaces, co-work facilities and regular support from us. To find out more send us an enquiry and book a meeting with a member of our team!
What is immersive?
Learn more about immersive technology, fulldome & virtual, augmented and mixed reality.
Events, workshops & experiences
We run a variety of immersive dome screenings and experiences as well as a whole host of children's immersive workshops!
Browse our full programme of events and a book today!
Get the latest news on everything digital and immersive
Receive updates and announcements from Real Ideas on upcoming immersive events, experiences and opportunities, as well as so much more!