Yoga and Mindfulness Practitioners
Posted: 13th July, 2021
Location: Plymouth
Opportunity type: Partnering
Call for Yoga and Mindfulness Practitioners
This summer Real Ideas is seeking local based yoga practitioners to collaborate and join in our programme, focusing on activity in the brand new state-of-the-art immersive dome at the Market Hall as part of our Lazy Sundays at the Dome.
The first of its kind in in Europe, the dome offers unique and cutting-edge immersive experiences, putting Plymouth at the forefront of immersive tech. Opening opportunities for exploring and testing sessions which would normally work in non-immersive environments and exploring their capabilities in a 360-degree immersive space.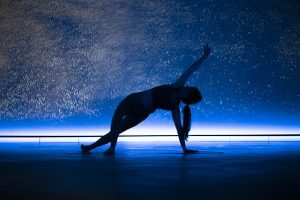 Sound Exciting?
With the above in mind, we would like to test yoga and mindfulness sessions in the dome on Sundays throughout August, and we need you!
Supporting wellbeing is so important to us at Real Ideas and we want to continually support our members and surrounding communities for opportunities to boost and support positive experiences.
We aim to be as inclusive as possible in our work but recognise we're on a journey. We also recognise the creative sector is biased towards those who are white, cisgender and non-disabled. Our programme will be stronger with greater diversity and we welcome applications from those who bring difference. We have included a short equality, diversity and inclusion survey with this application process and if successful, we may ask you for further information about you and/or your workforce so we can better understand our reach and how, together, we can start to break down barriers to inclusion and celebrate diversity. The information collected from the survey will be anonymous and completion is voluntary, and won't be used to affect our shortlisting process in anyway.
For more information about how Real Ideas saves and uses your data please visit our website: www.realideas.org
What's the process?
We are custodians of five buildings in Plymouth, Liskeard and Newquay, two of which are current renovation projects. They include Devonport Guildhall, Ocean Studios, CSpace, Market Hall and Liskeard Library.
This opportunity applies to Market Hall, Plymouth.
We invite you to tell us more about you, your enterprise and your offer so we can curate a vibrant and exciting programme in our space.
We have provided criteria below and a link to an application form and equality, diversity and inclusion form. However, if you would prefer an alternative to writing, you can submit a short video – no longer than 3 mins or 4GB in size and submit it to [email protected]
What's our criteria and what are we looking for?
As a minimum we request that you are a Real Ideas 'Join Us' Member to apply – so if you haven't signed up yet, please visit

www.realideas.org/membership/

and become part of our growing community

The opportunity is for Sundays in the Dome online through August only.

All yoga/mindfulness practitioners will enter a Content Partnership Agreement with Real Ideas which will determine factors which will support the event, including ticket splits, sharing the information in networks and practical guidance for smooth running of the event.

It's only open to locally based businesses and individuals (sorry, on this occasion, your application will be removed from the shortlisting process if your postcode is outside our region)
We're looking for our yoga events to be self-sufficient, Real Ideas do not have equipment to support Yoga sessions.

Relevant references and credentials will be required including any formal instructor certification

Real Ideas is committed to taking responsibility for its own impact on the environment and society. We recognise that our purchasing of goods and services has sustainable implications, and we are actively working towards reducing the negative effects these purchases may cause. We want to work with more people who are either working towards or are already established in being as sustainable and ethical as possible.

We love collaboration and happy to discuss any ideas which may support the event.
Interested?