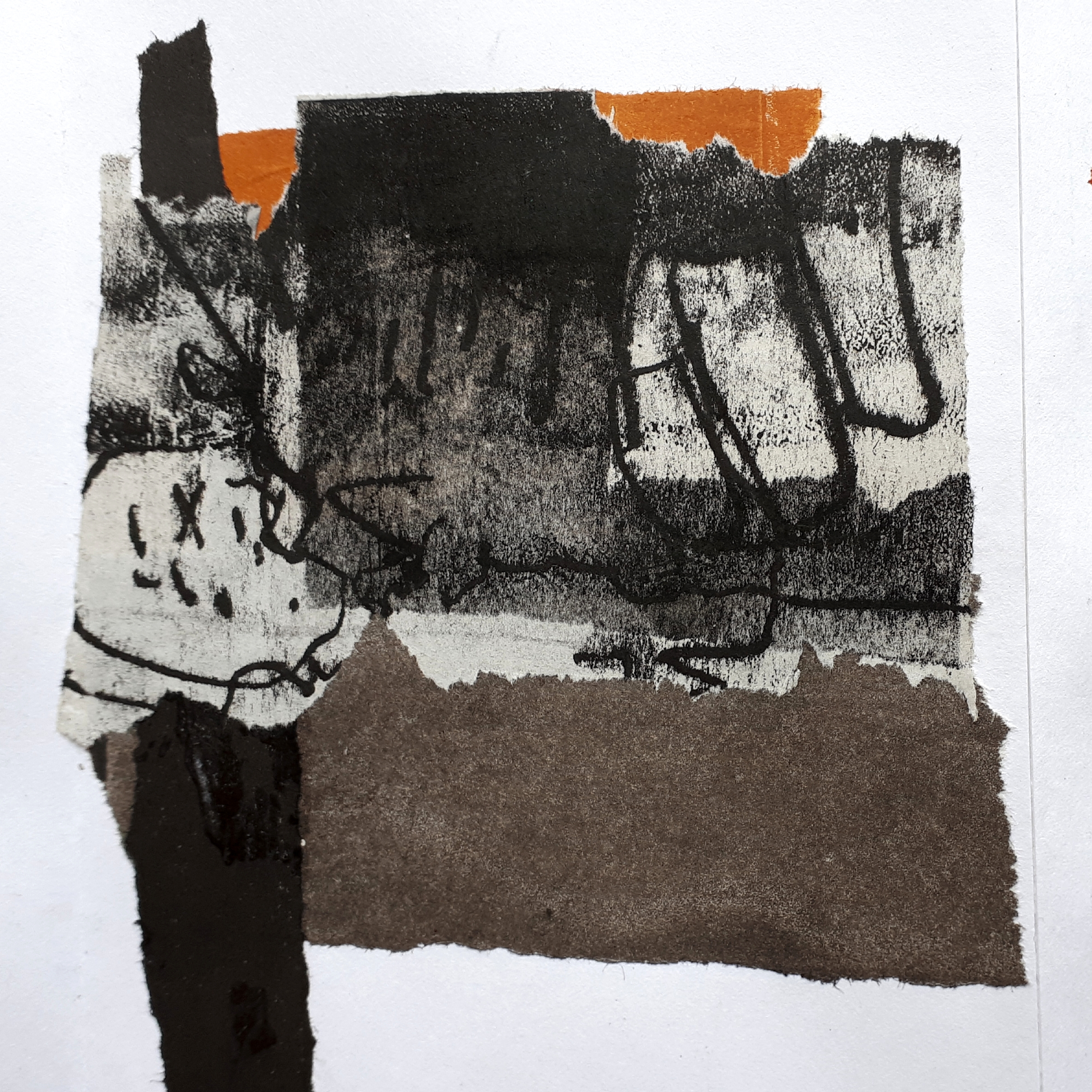 About
Anita Reynolds is a British landscape printmaker & painter living and working in Devon. She is best known for undertaking large scale immersive projects that often involve walking long distances. In 2012/13 she walked the 630 mile South West Coast Path and made a series of prints that combined the techniques of collagraph, drypoint, carborundum and mono-printing. With the aid of an Arts Council award, the exhibition went on tour along with community workshops and artist collaborations. In 2023 she intends to walk the Cornish coastline again, this time making mixed media work incorporating printmaking techniques without a press whilst on the path. Ten years on she will undoubtedly see many changes in the landscape as well as in her own practice.
Anita divides her time between her own practice and tutoring for Newlyn School of Art, she is an enthusiastic and insightful teacher who generously shares her passion for landscape and sense of place. She has collaborated with poets, writers, visual artists and makers and has published two books.
Her current work includes a collection of 365 small monotypes that were made in response to a series of personal and world events and is currently on show at MAKE Southwest in Bovey Tracy until 7th Jan 2023.
---
What processes do you use?
Dry Point, Monoprint, Intaglio, Linocut/ Relief, Collograph
What's your favourite aspect?
My favourite tool is a piece of thin plastic from an old school folder, I cut it up into strips and use it to move ink around on the plate. Its flexible, lightweight, cheap (it was free actually) and I also use it in my paintings to achieve similar marks.